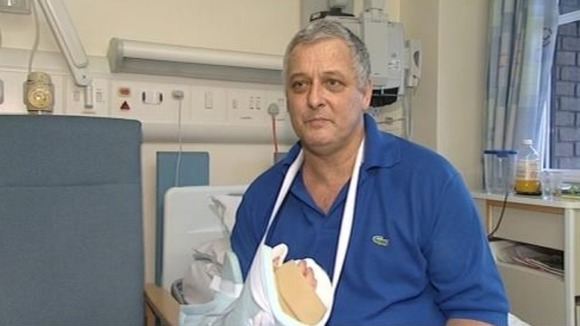 A 51-year-old man from West Yorkshire has become the first person in Britain to have a hand transplant.
Mark Cahill had lost the use of his right hand due to severe gout.
A new technique meant it could removed in the same operation where a donor hand was also transplanted.
The surgical team at Leeds General Infirmary had been on standby from the end of November awaiting a suitable donor limb, and the call came just after Christmas.
The transplant took place on the 27 December.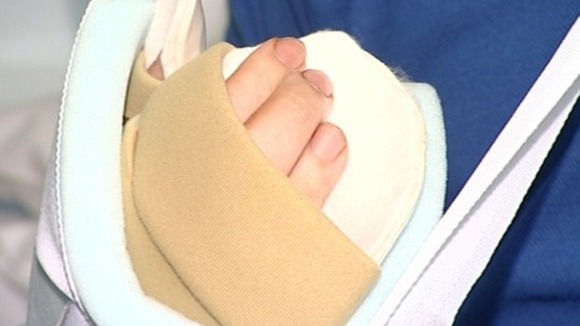 Mr Cahill said he is grateful to the family of the donor who made the operation possible and is now looking forward to being able to perform simple tasks.
For a start I might be able to cut my food up, button a shirt and fasten a pair of shoe laces, and mainly I will be able to hold my grandson's hand.

I was a pub landlord before this happened, pulling pints. You tend to need two hands for that.
– Mark Cahill

The former pub landlord also said he is grateful to the psychologists who have help him cope.
It's a very big psychological issue having an operation like this. I think I have dealt with it pretty well.

The only thing you cannot do is know what's going to happen after the operation. As it's turned out it's brilliant, and I am well happy.
Professor Simon Kay, a consultant plastic surgeon at the Leeds hospital, led the team that carried out the operation.
He described the procedure and said a week after the transplant "it's looking very good".
The UK team has been working closely with colleagues in Lyon, France, where hand transplants were pioneered in 1998.
Surgeons in France performed the world's first operation on New Zealander Clint Hallam. He later had it removed as he felt "mentally detached" from it.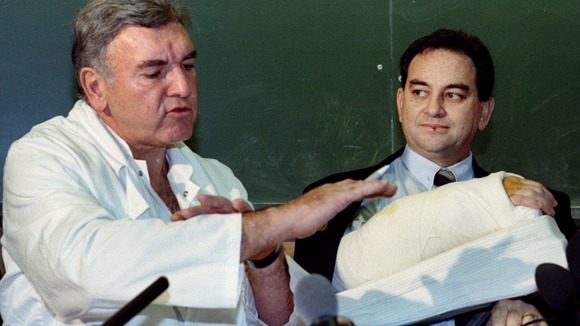 Since then, doctors in the United States, Austria and France have carried out a number of successful hand transplants.