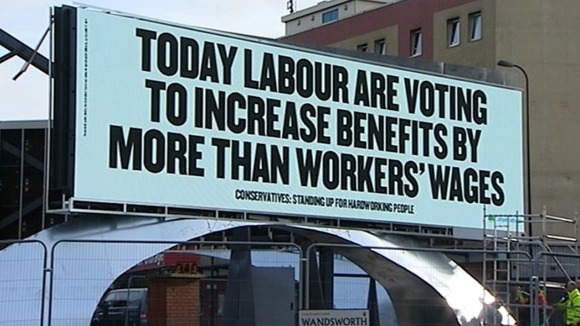 The Government's plan for a real-terms cut in working-age benefits cleared its first Commons hurdle today after heated exchanges between coalition and Labour MPs.
MPs voted by 324 to 268 in favour of giving the legislation a second hearing - a majority of 56.
The legislation would mean that annual rises in working-age benefits are capped at 1% for three years instead of being linked to inflation, amounting to a real-terms cut.
The Work and Pensions Secretary Iain Duncan Smith said the measure was designed to ensure that benefits do not rise faster than wages. He said that incomes for workers have risen by about 12% compared with 20% for those on benefits since the start of the recession.
ITV News' Political Editor Tom Bradby reports:
But Shadow Work and Pensions Secretary Liam Byrne claimed the Bill was a "hit and run on working families" who were paying the price for the Chancellor's economic failure.
Millionaires will have £107,000 more from next year to help them heat the swimming pool.

It is not Britain's millionaires who are picking up the tab, it is Britain's working families. This Bill is a strivers' tax, pure and simple.
– Liam Byrne, Shadow Work and Pensions Secretary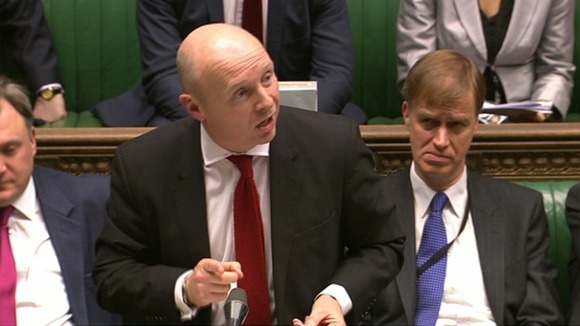 A number of Liberal Democrat MPs also rebelled against the coalition by voting against the Bill.
Among them was former minister Sarah Teather, who warned that attacks on the poor could lead to the "fragmentation" of society.
Other Liberal Democrat MPs, including the Business Secretary Vince Cable, said they were opposed to phrases like 'strivers vs skivers' because it implies that people without jobs are lazy.
ITV News' Social Affairs Editor Penny Marshall have been getting the reactions of some families in the village of South Hetton in County Durham:
The cap, announced by George Osborne in his Autumn Statement last year, is aimed at slashing £5 billion from the welfare bill over the next five years.
A Labour bid to block the Bill and insist on a "compulsory jobs guarantee" was defeated by 328 votes to 262 - a majority of 66.