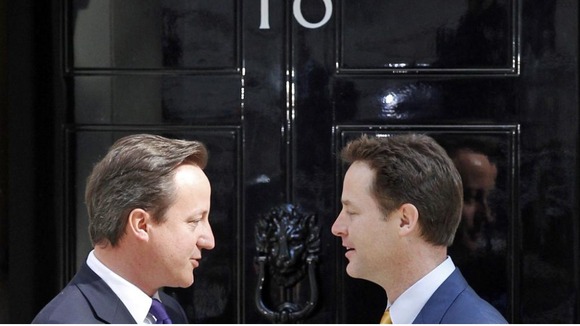 Downing Street is refusing point blank to put a number or even a proportion on the number of pledges from the Coalition Programme for Government which have not been kept.
They will only say that they have either "achieved or are making progress on the vast majority" of the pledges.
So Westminster journalists are scouring the document released this afternoon - the Mid-Term Review Update - to try and work out the hits and misses.
Some things have definitely been missed for example on a vote on fox hunting there's a bald "This proposal has not yet been taken forward."
But on a third runway at Heathrow (which the Coalition promised to cancel), there's a less upfront:
We have not proceeded with a third runway at Heathrow. The Government recognises, however, that we must address the issue of future airport capacity, and we are committed to doing so. To this end, we have established an independent commission to gather evidence and provide analysis of all the options for airport capacity
That commission is not due to report until after the next election.
You'll be able to make your own mind up on the Cabinet Office website later.
It's not an easy read, but perhaps that's no accident.