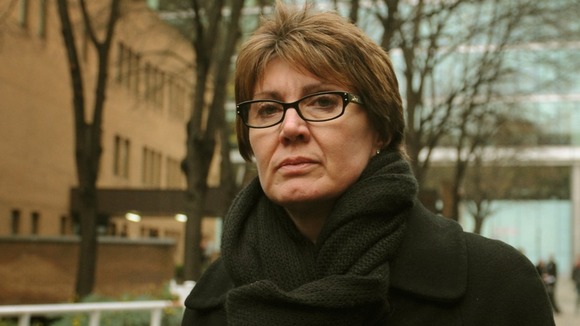 A senior counter-terrorism detective has been found guilty of misconduct in public office for trying to sell information to the News of the World.
Casburn, 53, committed a "gross breach" of the public's trust by calling the now-defunct tabloid and offering details of the phone-hacking investigation in return for payment.
She is the first person to be prosecuted as a result of fresh police investigations into phone-hacking and corrupt payments, and will be sentenced next month.
ITV News Correspondent Damon Green reports:
Judge Mr Justice Fulford told Southwark Crown Court there is "a real possibility" Casburn will face a jail term.
Speaking outside the court, Detective Chief Superintendent Gordon Briggs, who is overseeing the inquiries, said:
It's totally unacceptable for a serving police officer to leak confidential information to journalists for private gain. In doing so they let down the public and they let down their hard-working honest colleagues.

To act in that way is a gross breach of public trust. I hope today's verdict demonstrates our commitment to rooting out this kind of corruption and demonstrates that corruption of this kind will not be tolerated in the Metropolitan Police Service.
The Metropolitan Police Service called it "a great disappointment" that Casburn had "abused her position" in such a manner, while the Independent Police Complaints Commission said her conviction was "a testament to the strenuous efforts being undertaken to identify police officers who may have taken corrupt payments".