Photographer captures Manhattan views in 360 degree panoramic detail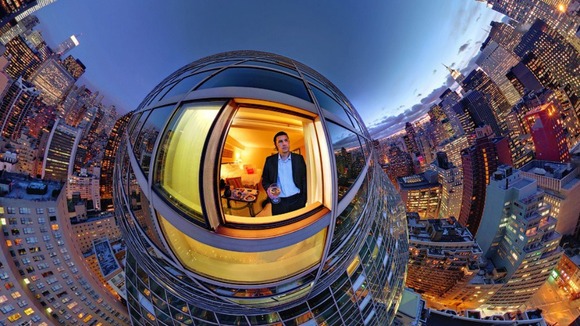 Russian photographer Sergey Semenov has captured breathtaking panoramic pictures of New York by stitching together thousands of images of the city.
Taken in 2011 during helicopter tours, the images show an aerial perspective of Manhattan, creating a panoramic map of the city.
Sergey was awarded the overall winner of the Amateur section of the The EPSON International Pano Awards 2012 for his aerial perspective of Central Park in New York City - just one of the pictures from the project.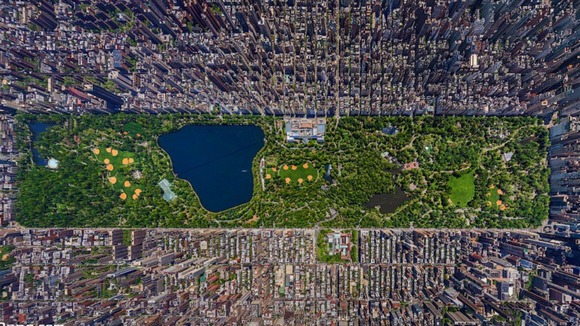 The inexpressible romanticism and beauty of the secluded corners of Northern America National Parks, Patagonia's mountains, glacial lagoons of Iceland, sand of the Sahara, and the jungles of Brazil are the sources of my inspiration.

I also like big cities with their attractiveness and energy. New York is something special for me.

I've been there several times and just love it.

Probably because of my feelings I could take some of my best photos there!
– Sergey Semenov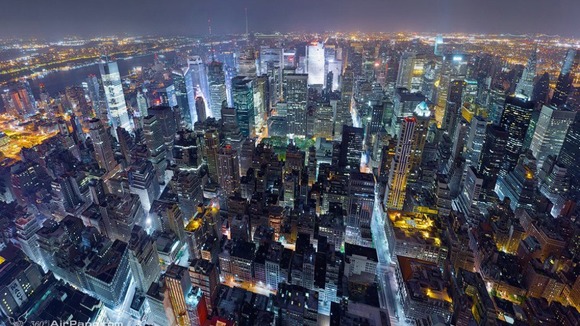 Sergey first became interested in photography in 2003.
A graduate with an honors degree in the sphere of International Economy, he works as a consultant within that field, practising photography in his spare time.
As a member of AirPano, a Moscow based group of enthusiasts, he is one of eight people dedicated to creating high-resolution aerial panoramas.
The group aims is to make virtual tours of the most significant places on the planet, with over 700 panoramas already on their website, covering 120 different locations across the world.