Swimming stars back Tom Daley over diving show Splash! row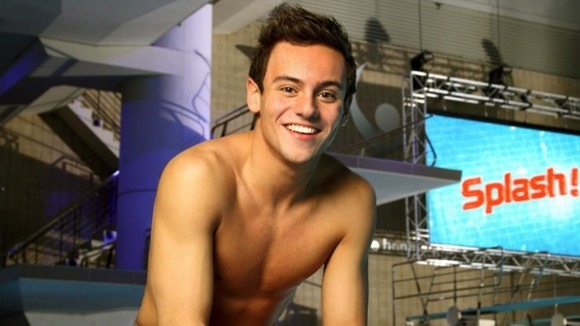 Swimming stars including Rebecca Adlington and four-time Olympic champion Greg Louganis have backed Tom Daley over the row over his appearance on ITV diving show Splash!
Earlier this week, British Swimming chief executive David Sparkes, questioned Tom's decision to appear on the show, which was broadcast for the first time last Saturday.
Mr Sparkes accused the 18-year-old of "putting the cart before the horse" before achieving "his full potential".
In response, Tom's mother Debbie, wrote a scathing open letter to Mr Sparkes in the Daily Mail.
I find it incredible that you want to criticise him so publicly, when he does so much for your organisation and for sport in the UK - and worse, you do it by giving your opinion without any thought. You did not speak to Tom - or his agent - first. Is this a good way for a CEO to operate?
As Tom's mum, I take a lot of pride in the way he handles himself.

I am sure that he will make mistakes along the way, but to date he is doing a lot right.
Mrs Daley went on:
As far as I'm aware, Tom was one of the few major success stories for British Swimming this summer... and possibly one of the athletes that helped you retain your job. Others say that your performance was the worst of any CEO in British sport.
Tom later tweeted a message of thanks to his "amazing" mother.
Two-time Olympic medallist Rebecca Adlington tweeted:
Leon Taylor, a silver medallist in the 10m synchro diving at the 2004 Athens Olympic - who is also a judge on Splash! - also backed Mrs Daley:
In response to Mr Sparkes' comment "You can rest assured the next Chinese diving superstar will not have such distractions from training", Mrs Daley also said:
He is very bright, works incredibly hard and over the last 10 years has given up so much to focus on his 2012 Olympic goal.

I know that he will do the same for 2016. However, Tom is never going to lead a lifestyle similar to a Chinese diver.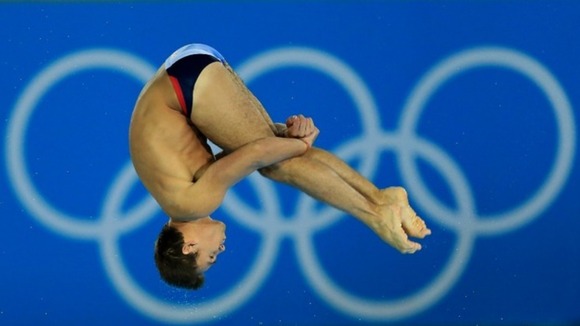 One of Tom's heroes, Greg Louganis, a four-time Olympic champion told the Daily Mail: "We don't live in China. It's a rather different mentality.
"It's so hard to train for the Olympic Games. There is a whole world out there. Sometimes you need perspective to see what this journey is all about instead of just focusing on the result".
Mrs Daley also said she believes Splash! is an "appropriate" show for Tom which will help promote his sport.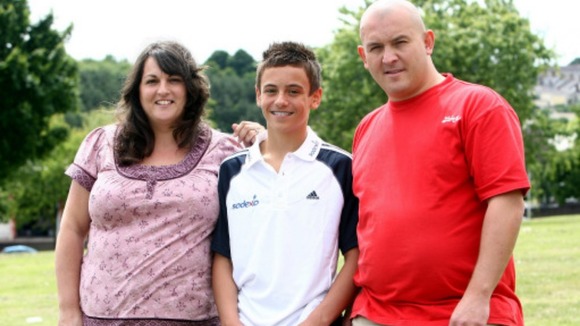 When the Splash! opportunity came to us, it was a completely appropriate one for him and we also believed that it would help our sport long term - there is not a lot of diving or swimming for that matter on television.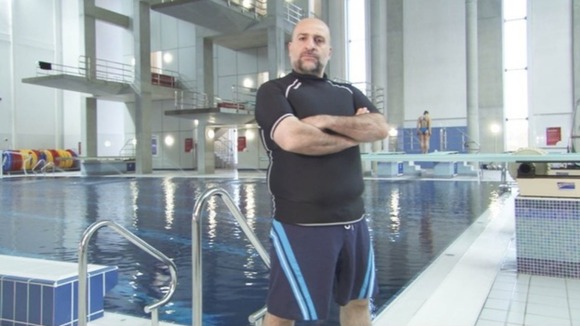 The diver's agent, Jamie Cunningham said:
We would only agree to such an undertaking at a quiet time of the year.

Tom is fully on course to perform at his best at the world championships in the summer having delivered at the Olympic Games and the world juniors that followed, when he helped out British Swimming by competing.
Splash had a peak audience of 6.3 million, making it the highest rating show, last Saturday.