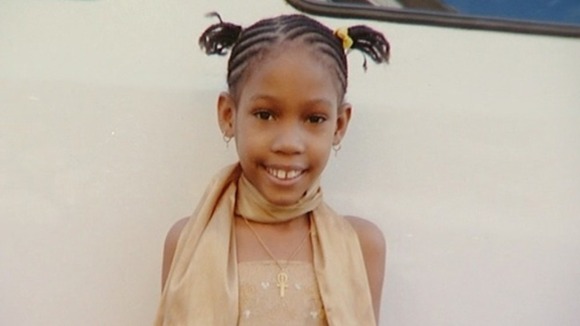 An eight-year-old girl from London has been shot dead in Jamaica while visiting the country with her family.
Imani Green suffered from sickle cell anaemia and was spending time in Jamaica in order to benefit from the warmer climate when she was shot twice.
Police say Imani, from Balham, south London, could have been the victim of a revenge attack after a gunman opened fire in her cousin's cafe.
Three others were injured in the shooting and taken to hospital for treatment, but are thought to be in a stable condition.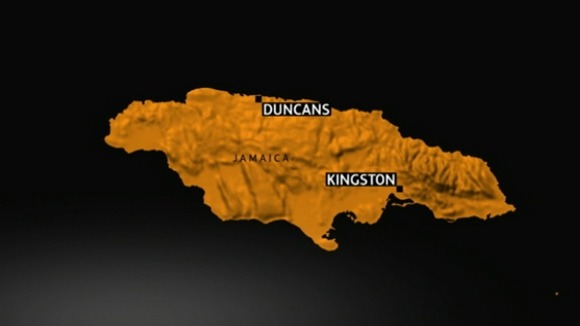 Imani's sister, Janella Parmer, told the BBC: "We heard gunshots. We ran outside and shouted 'Imani, Imani,Imani'.
"I picked her up off the ground and realised she was still breathing. I flagged down a car and they drove us to hospital. The rest is history."
Detective Superintendent Steve Brown of the Jamaican police has said he believes the shooting that resulted in the death of Imani was "targeted" but that she was not the target.
He said that police are still pursuing a number of leads but that they do not suspect gang involvement.
ITV News Correspondent Damon Green reports:
(I am) devastated to hear the news of eight-year-old school girl Imani Green, a pupil at a Tooting primary school.

This is terrible news.
– Shadow justice secretary Sadiq Khan, MP for Tooting

Anne Wilson, head teacher of Fircroft Primary School in Tooting, paid tribute to Imani, describing her as "happy and playful".

She said: "The entire Fircroft School community is deeply shocked and saddened by the tragic news of the death of our pupil Imani Green. Our thoughts and prayers are with her family to whom we pledge our continuing love and support.

"Imani was a happy, playful child who was popular with staff and pupils alike. She suffered from sickle cell anaemia and we had to take great care to protect her from the cold, which could adversely and dramatically worsen her condition.

"She dealt with her illness very bravely and coped well with the special arrangements we had to have in place to support her.

"She had been given special permission to travel to Jamaica so that she could benefit from the warmer climate and we had been in contact with the local primary school she was attending whilst there to make sure she was receiving an appropriate education.

"We are now in the process of contacting all the families of children in the same year group to break this terrible news to them and we will be taking steps to offer support and counselling to all those children and staff who are affected by this terrible tragedy."