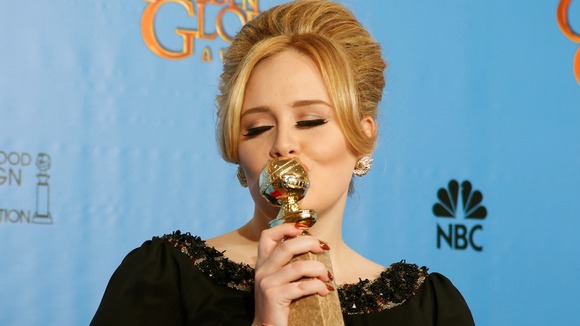 British stars have been honoured at this year's Golden Globes with singer Adele, actors Dame Maggie Smith and Damian Lewis all collecting gongs.
Dame Maggie was the first Briton of the night to win, winning her award for best supporting actress in a TV miniseries for her role as Violet Crawley in ITV's Downton Abbey.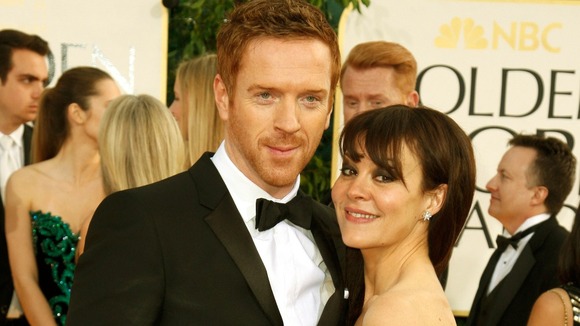 But the veteran actress, who did not attend the ceremony in Los Angeles, missed out on a second gong for best actress in a comedy or musical in her latest film Quartet.
"Argo" won the top prize, best dramatic movie, the Iranian hostage film also earned its director, Ben Affleck, a Globe - just three days after he failed to get an Oscar nomination in the same category.
Homeland star Damian Lewis was the next Brit to make it on the stage and dedicated his win for best actor in a television drama to his mother.
I'd like to dedicate this to my mum, looking down on me bursting with pride telling everyone around her how well her son is doing in acting.
– Damian Lewis

Singer Adele gushed "oh my God" repeatedly as she took to the stage with co-writer Paul Epworth to collect her award for best original song for a motion picture for their theme tune to the James Bond adventure Skyfall.

The London singer dedicated her win to her boyfriend Simon Konecki and her "lovely son."

Film Awards:
Picture, Musical or Comedy - Les Miserables
Best Actor, Drama - Daniel Day-Lewis, Lincoln
Best Actress, Drama - Jessica Chastain, Zero Dark Thirty
Director - Ben Affleck, Argo
Best Actor, Musical or Comedy - Hugh Jackman, Les Miserables
Best Actress, Musical or Comedy - Jennifer Lawrence, Silver Linings Playbook
Best Supporting Actor - Christoph Waltz, Django Unchained
Best Supporting Actress - Anne Hathaway, Les Miserables
Best Foreign Language Film - Amour
Best Animated Film - Brave
Best Screenplay - Quentin Tarantino, Django Unchained
Best Original Score - Mychael Danna, Life of Pi
Best Original Song: - Skyfall (music and lyrics by Adele and Paul Epworth)
Television Awards:
Best Series, Drama - Homeland
Best Series, Musical or Comedy - Girls
Best Actress, Drama - Claire Danes, Homeland
Best Actor, Drama - Damian Lewis, Homeland
Best Actress, Musical or Comedy - Lena Dunham, Girls
Best Actor, Musical or Comedy - Don Cheadle, House of Lies
Best Miniseries or Movie - Game Change
Best Actress, Miniseries or Movie - Julianne Moore, Game Change
Best Actor, Miniseries or Movie - Kevin Costner, Hatfields&McCoys
Best Supporting Actress, Series, Miniseries or Movie - Maggie Smith, Downton Abbey
Best Supporting Actor, Series, Miniseries or Movie - Ed Harris, Game Change