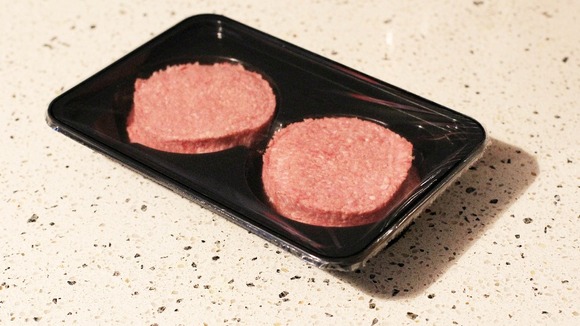 Traces of horse DNA have been found in 10 beef burger products sold in supermarkets across the UK.
Of the 27 burgers sampled by the Irish food safety authority, 37% tested positive for horse DNA and 85% tested positive for pig DNA.
The amounts in each products varied, from tiny traces (LOQ) just about detectable, to almost a third of the total meat product.
The products which originated from three processing plants: two in Ireland and one the UK, were sold at Tesco, Aldi, Lidl, Iceland and Dunnes Stores.
Tesco
Everyday Value Beef Burgers: 29.1%
Beef Quarter Pounders: 0.1%
Aldi
Oakhurst Beef Burgers: 0.3%
Iceland
Quarter Pounders batch 2250 A 15:27: 0.1%
Quarter Pounders batch 2218 A 15:55: 0.1%
Lidl
Moordale Quarter Pounders: 0.1%
Moordale Ultimate Beef Burgers: LOQ
Moordale Beef Burgers: LOQ
Dunnes Stores
Flamehouse Chargrilled Quarter Pounders: 0.1%
St. Bernard Beef Burgers: LOQ