John Smith Extra Smooth weaker beer leaves 'bitter taste' in Yorkshire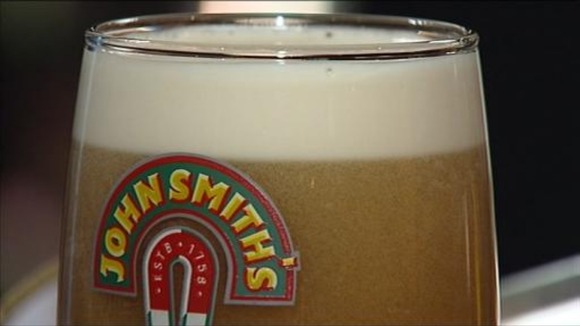 Tough economic times are being blamed by a large brewing group for cutting the alcohol content in one of John Smith's beers.
From now on, it will reduced from 3.8 percent in volume to 3.6 percent.
The Heineken Group's plans for John Smith's Extra Smooth beer also includes simultaneously increasing the price by up to 8p more at the tap.
We're absolutely not watering down John Smith, what we're able to do is brew a beer that tastes exactly the same having done about a year's work but reducing the alcoholic content by about 0.2%.
– Nigel Polland, Heineken Group

The news has not gone down well in pubs and working men's clubs of Yorkshire.

ITV News' Martin Geissler reports from Tadcaster.