NRA launches shooting game for mobiles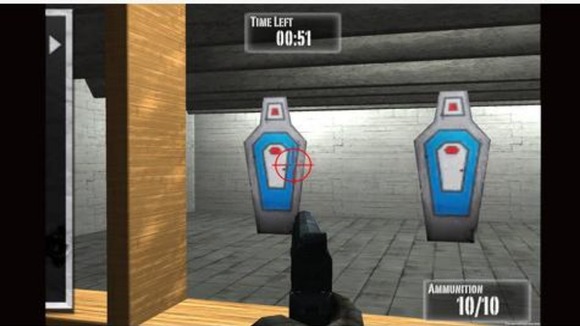 The National Rifle Association (NRA) has released a game for iPhones and iPads where players shoot at coffin-shaped targets - just a month after the Newtown massacre in Connecticut.
The game offers the use of nine firearms, three "immersive" shooting ranges and three difficulty levels, according to the download website.
NRA: Practice Range ... offers a 3D shooting game that instills safe and responsible ownership through fun challenges and realistic simulations.

It strikes the right balance of gaming and safety education, allowing you to enjoy the most authentic experience possible.
– The National Rifle Association.

Apple has implemented a rating of 4+ for the game, which means the game is suitable for players aged four and over as the app contains "no objectionable materials", according to its ratings system.

The NRA: Practice Range app - which includes the shooting game - is described as the association's "new mobile nerve centre" and gives "one-touch access" the NRA's network of "news, laws, facts, knowledge, safety tips, educational materials and online resources".

Criticising the game, New York City Council Speaker Christine Quinn told the New York Daily News, "One week after the Newtown massacre, the NRA blamed the media for causing gun violence, now they add more salt to wounds of victims with an app designed for children".

"This is more evidence that the NRA does not care about protecting our children", she added.