Sixteen thousand families struggle to stay warm as Britain faces the next temperature drop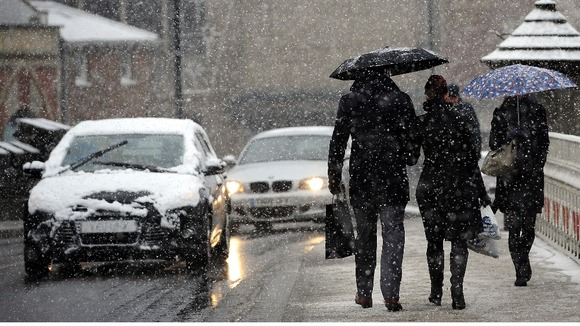 As Britain faces the next temperature drop, sixteen thousand families are struggling to stay warm.
ITV Daybreak exclusively revealed this morning that of the £100 million set aside by the Government for the Warm Front Scheme, which aims to provide money for boilers and insulation, only half of the money had been handed out.
The initiative ends this Saturday, 22,000 people applied for the scheme in total.
Single mother Susannah Hickling was one of the thousands of people who needed help.
'I had a particularly bad year one year being self employed and a lone parent with a seven-year-old child so I wondered whether I was eligible for a Warm Front scheme, got in touch and they said yes you but then I heard nothing.

Nine months after having put in the application and having seen the assessor I got a phone call saying yes we can come and do your loft insulation and draft proofing.

But I had gone through probably the coldest winter in years and actually I was concerned for my son. You don't want to think that your child isn't warm enough'.