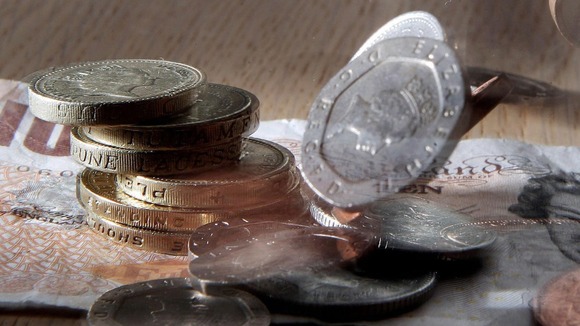 The images are like something from a war zone: knives, knuckle-dusters, axes, baseball bats. These are the terrifying weapons used by loan sharks to enforce their debts.
I met one of their victims: 'Mike' in Birmingham, who asked to remain anonymous because he is still in fear of the illegal money lender that wrecked his life. He told me:
I borrowed £200 and at first it was fine - [I paid] £30 a week, [but] then he wanted £50, more and more. In the end I paid over £90,000.
– 'Mike', loan shark victim

This borrower ended up losing his job and his health. The loan shark he turned to started out being very reasonable, but soon changed.

"He beat the living daylights out of me on my settee in front of my children and my wife ... I just ended up trying to kill myself".

We were given these figures on loan shark activity for the whole of 2012 from the Illegal Money Lending Teams in England, Wales and Scotland:
A record 686 loan shark investigations were launched last year
These led to 94 arrests - a rise of around a third
An estimated 310,000 people used illegal money lenders last year
A quarter of the borrowers are aged over 55
But what is most worrying is that we have found small advertisements showing that, despite all the warnings, people are actively seeking out loan sharks.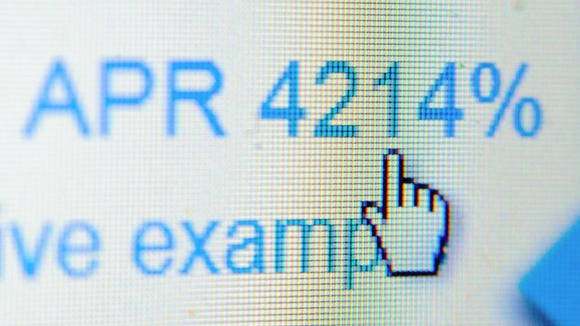 One cash-strapped consumer who placed an advert "desperately seeking a loan shark" agreed to talk to me. She was too ashamed of her debts to be identified.
I am in a huge amount of debt ... None of the major lenders would lend to me.

It just got to the point where I had nothing for monthly bills. So how do I find someone to help me?

I put that ad in. I was desperate - I am desperate - I don't have anything to repay the debts I have.

I have been contacted by one guy ... I'm afraid to go down that road but I don't see any other roads.
I asked 'Mike' for his reaction. he was horrified: "I've seen 8,10 different adverts asking for loan sharks. Don't do it. I lost my job, my home ... everything. It is not worth going down that route."
Accounts seized from illegal lenders and shown to me reveal charges equivalent to 719,000% APR.
Even with two new investigations starting every day and two arrests a week, the loan sharks are ready to cash-in on those desperately struggling with Christmas debt.