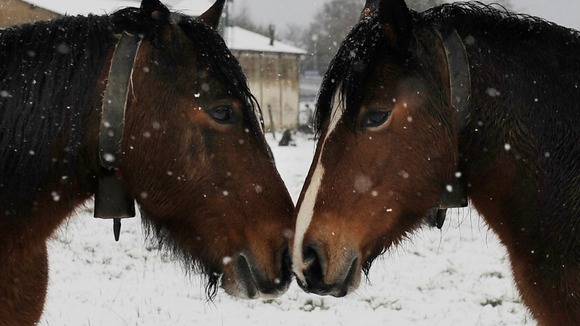 The discovery of horse DNA in several frozen beef burgers sparked a wave of jokes and gags on Twitter.
Ranging from hilariously clever to cringingly bad, here are some of the best:
To beef or not to beef? That is equestrian
At least we know now whats in the burgers now and that's the mane thing. #horseburger
Today I'll be raising the horseburger issue in parliament and demanding an urgent steward's inquiry
Has anyone tested Tesco's veggie burgers for uniquorn yet? (sorry)
Those Aldi horse burgers were nice, but I prefer My Lidl Pony
I've just checked those Tesco burgers in the fridge.. and they're off.......
Don't know what all the fuss is about, I've had loads of burgers from Tesco and I'm in a stable condition. #HorseBurger