The day in pictures - 16th January 2013
Pinnacle@Duxton public housing estate, Singapore
People play basketball at a 50-storey public housing estate in Singapore.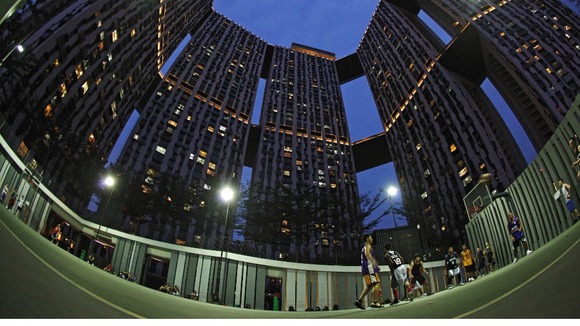 Herrington Country Park, England
Parts of Britain could see up to four inches of snow by the weekend, as a cold snap is set to hit.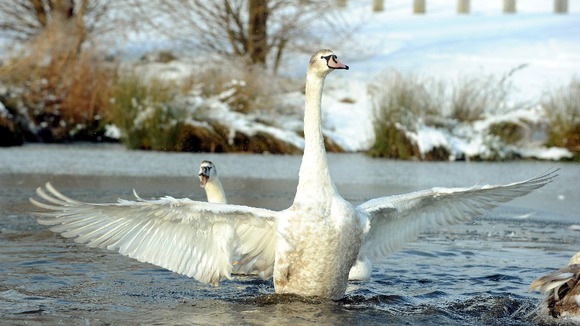 Nairobi, Kenya
Mock coffins burn outside the Kenyan parliament in Nairobi during a protest called State Burial-Ballot Revolution, a demonstration against legislators planning to receive higher bonuses.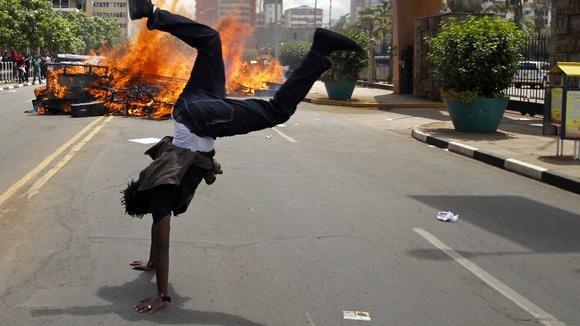 Siberia, Russia
The temperature in the eastern Siberian city of Yakutsk plummeted to -46C, leaving trees covered in frost.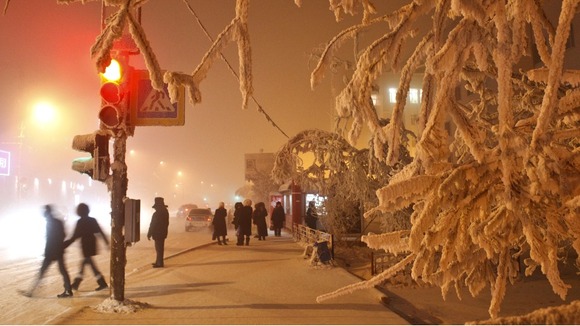 Arizona, USA
Donald Smitherman, 98, kisses his wife Marlene at the end of a dance in Sun City, Arizona. In 1959 entrepreneur Del Webb built Sun City, America's first active retirement community for the over-55's.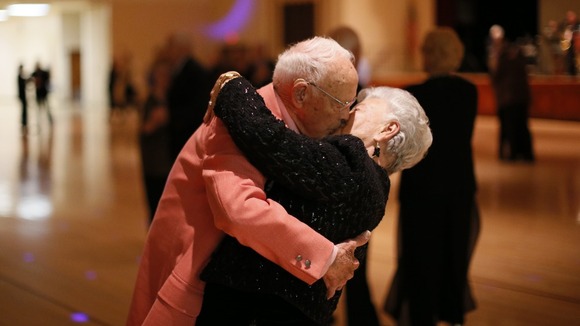 Damascus, Syria
A Free Syrian Army fighter looks at buildings destroyed by the Syrian Air Force in a suburb of the capital.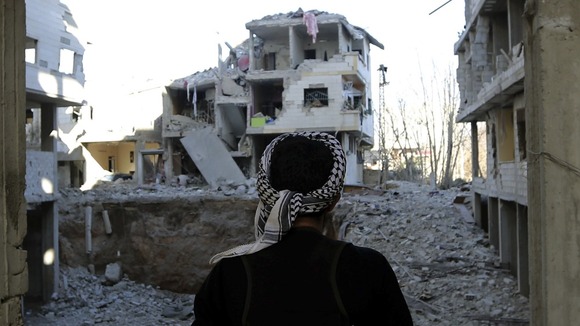 Leicester, England
Macy, the pomeranian dog, runs in the snow in Leicester ahead of a cold snap that is set to hit Britain before the weekend.