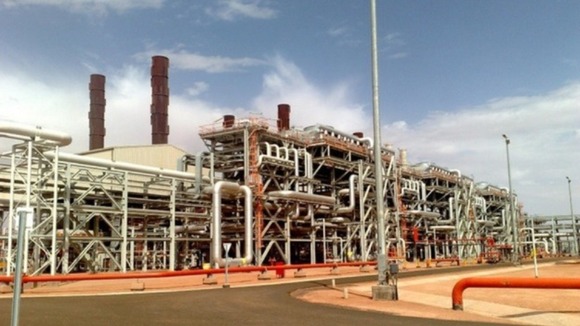 A British national has been killed at a gas field in Algeria where several workers, including several Britons and an Irishman, have been taken hostage by militants.
A terrorist group, heavily armed and using three vehicles, launched an attack (today) at 5:00am against a Sonatrach base in Tigantourine, near In Amenas, about (60 miles) from the Algerian and Libyan border.
– ALGERIAN INTERIOR MINISTRY

The kidnappers claim they are holding 41 foreign nationals at the plant, which is co-owned BP, the Norwegian Statoil and Algerian owned Sonatrach.

A French businessman with employees at the site has told Reuters the foreigners were bound and under tight guard, while local staff, numbering 150 or more, were being held apart and had freedom to move around the plant.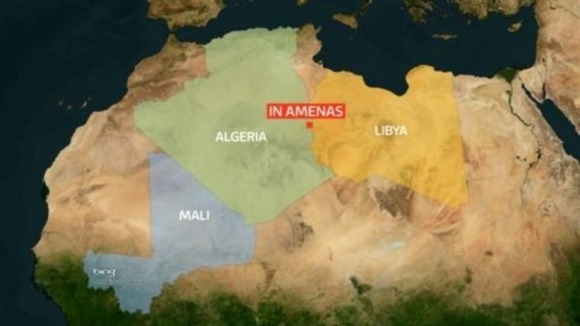 Reports suggest the hostage takers first attempted to hijack a bus carrying workers from the plant to the airport but were driven off, before turning their attentions to the plant itself.
There, they attacked and occupied the plant, taking hostages.
ITV News Africa Correspondent Rohit Kachroo reports:
Commenting on the situation, Foreign Secretary William Hague said: "There is no excuse for such behaviour, whatever excuse they may claim. It is absolutely unacceptable. It is in this case the cold-blooded murder of people going about their business."
Al-Qaeda-linked Islamists said the French operation in northern Mali must end to ensure the safety of hostages kidnapped in Algeria.
French President Francois Hollande ordered the intervention on Friday, after the west African country urged for aid following a rebel advance.
BP confirms that the major security incident at the In Amenas joint venture site in Algeria is continuing. The situation on site remains unresolved and fragile. Armed groups still occupy the site and hold a number of site personnel.
– BP SPOKESMAN