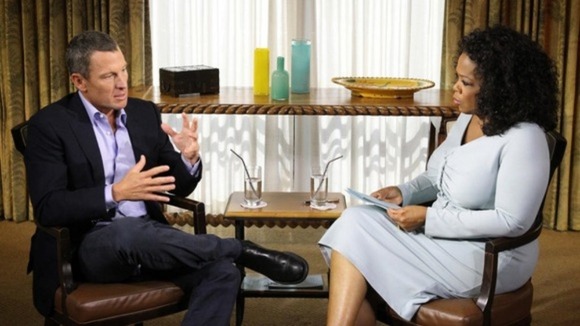 American cyclist Lance Armstrong has admitted taking banned substances, including blood-boosting agent EPO, to help win the Tour de France.
After years of denials, the 41-year-old told Oprah Winfrey that he doped during his cycling career including during all seven of his Tour de France wins, from 1999 to 2005.
The much anticipated interview opened with Winfrey asking Armstrong a string of questions about the banned substances he had used.
The former Tour de France winner answered a simple "yes" to the all of the following:
"Did you ever use banned substances to enhance your cyclist performance?"
"Was one of those banned substances EPO?"
"Did you ever blood-dope or use use blood transfusions to enhance your cycling performance?"
"Did you ever use any other banned substances like testosterone, cortisone or human growth hormone?"
In a reaction which may shock many commentators Armstrong showed little emotion throughout the interview including when he told the chat show host that he did not feel bad about taking performance enhancing drugs at the time.
He told Oprah Winfrey that it was "scary" that he felt that way and also admitted that he did not feel like he was cheating. He said: "I didn't feel that way, I viewed it as a level playing field."
But he admitted his view had since changed:
I'll spend the rest of my life trying to earn back trust and trying to apologise to people. For the rest of my life.I see the anger in people. And betrayal. It's all there. These are people that supported me, believed in me. They have every right to feel betrayed. And it's my fault.I will spend the rest of my life trying to earn back trust and apologise to people.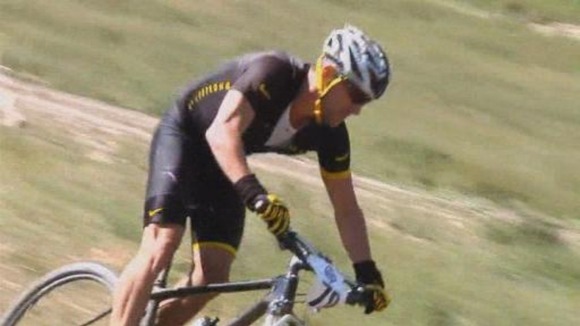 Armstrong said that he believed there was no way to win the Tour de France seven times without doping and said that at the time it was simply a part of the routine.
That's like saying we have to have air in our tyres or water in our bottles. It was part of the job.I don't want to make any excuses, but that was my view and I made those decisions.
Armstrong insisted it was his successful battle with testicular cancer, chronicled in his books and which prompted the establishment of the Livestrong charity, which increased his desire to win at all costs.
The Texan, who was stripped of his seven Tour de France titles and his Olympic bronze medal from Sydney in 2000, was banned for life after the United States Anti-Doping Agency (USADA) found him to be a central figure in "the most sophisticated, professionalised and successful doping programme that sport has ever seen".
But Armstrong refuted that claim, saying:
It wasn't. It was definitely professional and it was definitely smart, if you can call it that. But it was very conservative, very risk averse.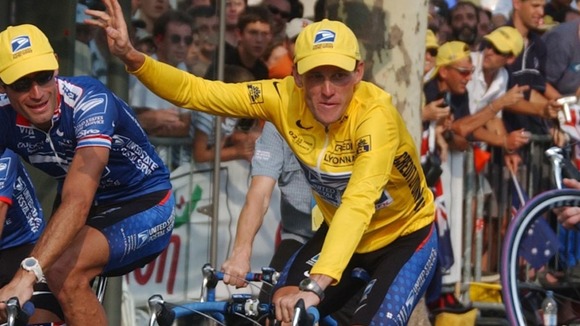 The cyclist was adamant he did not dope or undertake blood transfusions in 2009 or 2010, when he made his comeback to the sport.
He said he was frustrated with allegations he had doped in his comeback years, saying:
The last time I crossed that line was 2005.That's the only thing in that whole (USADA) report that really upset me.
He denied riders had to comply with a doping programme to compete for the the US Postal team he rode with, but admitted his personality could imply that.
In the first part of the interview to be broadcast which was recorded on Monday in his home town of Austin, Texas, Armstrong was asked why he had waited until now to admit his misdemeanours.
I don't know that I have a great answer. This is too late. It's too late for probably most people and that's my fault.I view this situation as one big lie, that I repeated a lot of times. It wasn't as if I just said no.
The second half of the interview will be broadcast at the same time tomorrow night.