Welsh grandfather hailed 'hero' after pulling shark away from children in Australia
A grandfather from Wales is being hailed a hero after pulling a shark away from children on a beach in Australia.
After hearing people cry "shark" - Paul Marshallsea rushed into the water on the Sunshine Coast and dragged the Dusty Whaler into deeper water.
Mr Marshallsea, 62, told The Telegraph newspaper:
The shark nearly took my leg off in a split second – it was that quick.

Where this shark actually came ashore it's shallow for about five or six yards and a lot of babies and toddlers splash about there – it could have very nasty.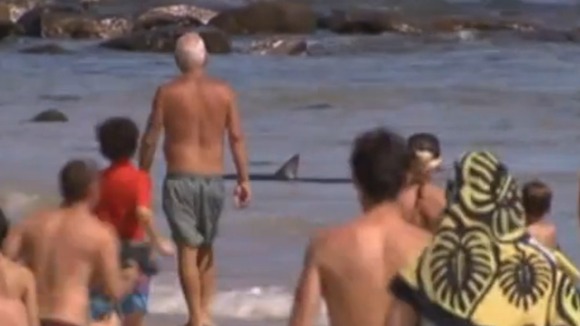 The scene at Bulcock Beach on the Sunshine Coast, was captured by Channel 9 News, an Australian news channel, who were filming nearby.