The Obamas surprise White House tourists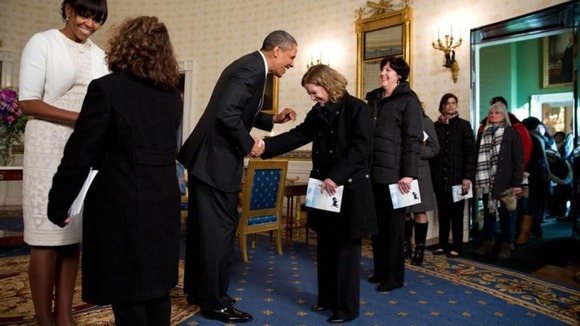 Tourists at the White House got more than they bargained for yesterday when the President, the First Lady and even their dog Bo, popped into the 'Blue Room' to say 'hello'.
The group of unsuspecting tourists, who were on one of the many public tours that take place at the iconic building in Washington DC, were ushered into the 'Blue Room' - the traditional place for presidents to formally receive guests - where Barack Obama and his wife Michelle were waiting.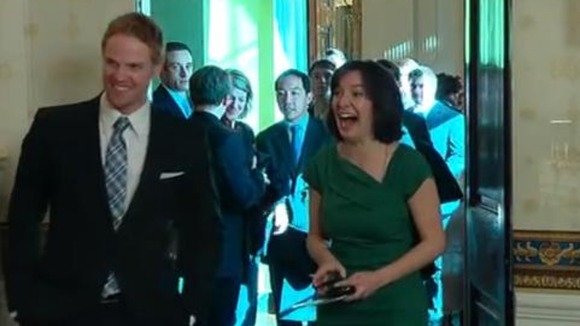 Many of the tourists, who were simply hoping for a glimpse of some of the White House's historic rooms, were left dumbstruck when they were able to shake the hand of the President himself. The President and the First Lady asked the visitors about their tour and when they were visiting from.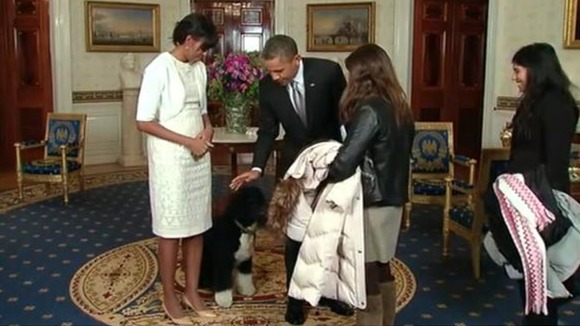 Earlier, Michelle Obama had tweeted her excitement ahead of the surprise:
The meet and greet was streamed live on the White House's website and lasted for more than 30 minutes:
Among the guests to meet the Obamas was a man who asked the President for a 'fist pump' to which he obliged and a woman who was overcome by emotion and had to be comforted by the US President.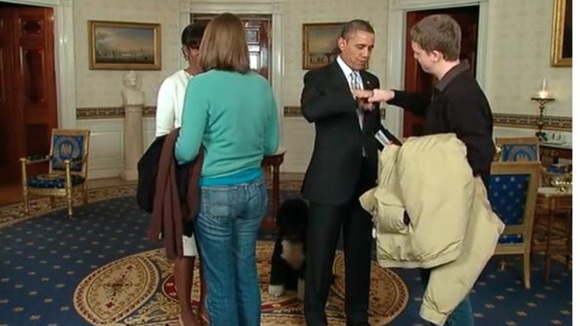 Read: In pictures: An historic year in the White House