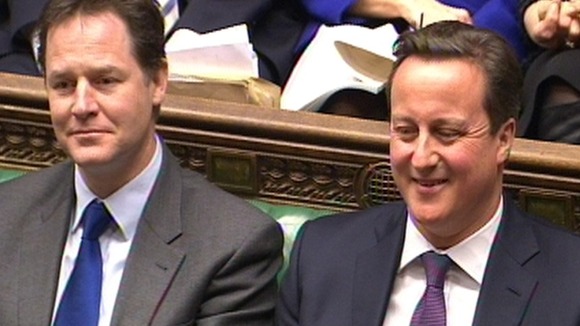 Nick Clegg has given a very interesting interview to the political magazine The House, here in Westminster.
The Deputy Prime Minister appears to admit that David Cameron's call for an in-out referendum will not be a deal-breaker for negotiations at the next election. He says:
Every party will have their positions on Europe at the 2015 general election, and like everybody else, if there's a Coalition, the parties will need to compare notes and work out what goes in the Coalition agreement.
That will come as some surprise to those in his party who are appalled at Mr Cameron's offer of a referendum.
But before anyone thinks Mr Clegg has gone soft, he reiterates his criticism of the Prime Minister's Europe speech given yesterday.
Mr Clegg calls it a "tactical victory today for a strategic mistake tomorrow".
Read: Clegg admits Coalition infrastructure spending mistake