Fijian soldier sends back 'tainted' medals over citizenship fight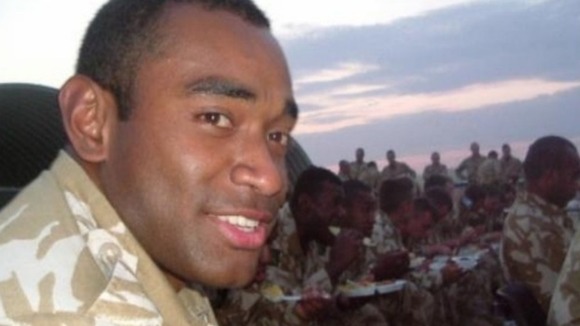 A Fijian soldier who won a battle with the Government against his deportation after leaving the Army has returned four medals to the Prince of Wales as he says they are "tainted".
In a letter, Bale Baleiwai, 32, said they the awards had lost their meaning as his service for "Queen and Country has been dishonoured" and he feels "betrayed" by the six-month battle.
ITV News' Political Correspondent Carl Dinnen reports:
When Mr Baleiwai applied for citizenship - a right to all Commonwealth soldiers who have served in the military for at least five years - his application was rejected because a fight with a fellow soldier had left him with a criminal record.
After being found not guilty following an appeal against his conviction, which came after a disciplinary hearing, Mr Baleiwai was granted citizenship.
But he says his family face possible bankruptcy and the loss of their home after living off their savings as they fought the conviction.
"I felt like I was being told I wasn't a good enough character to be British. I felt that the medals had been tainted," Baleiwai told ITV News.
Baleiwai's wife Kim added: "I used to feel proud to be British; now I just want my Government to apologise to my husband."
In the letter to the Prince of Wales, Baleiwai - who had been a soldier for 12 years and completed tours of Iraq, Afghanistan, Bosnia and Northern Ireland - wrote:
My service to Queen and Country has been dishonoured and I have been betrayed.

Throughout this period we have tried to be proactive, graceful and dignified. We have not even received an apology from this Government and they continue to pass the buck ... I therefore feel I can no longer accept my medals. I received them with honour and with great sadness they have now become meaningless.