Mum's pain as car thief drives off with her baby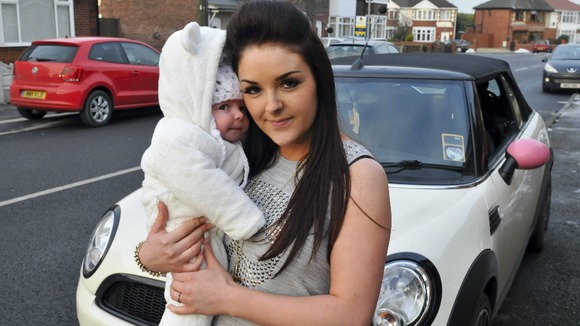 A mother has spoken of her trauma when a thief drove off with a car with her seven-week-old baby in the back.
Leo Moulsdale was in the back of the family Subaru Impreza when the suspect jumped behind the wheel and sped away.
The opportunist thief had jumped into the parked car when plasterer Mr Moulsdale left it running as he knocked on a door about a job in Moor Road, Wigan.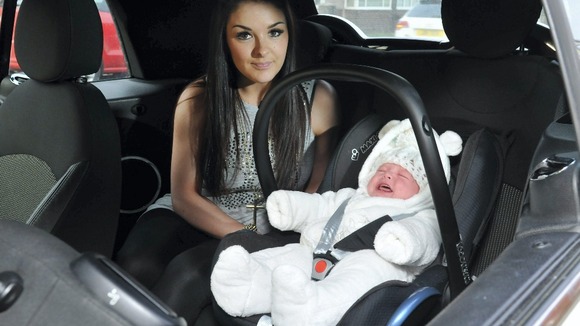 He dashed to the vehicle, pulling at the passenger door and shouting: "My baby is in there! My baby is in there!" But the car sped off dragging him along the street until he couldn't hold on any more.
He jumped in a friend's van, and called police and his partner to break the news.
Hairdresser Louise Waine said:
He screamed down the phone 'The car has been stolen and Leo is in the back'.

He told me he was shouting to him that his baby was in there and kept saying to me 'I'm sorry I'm sorry', he was crying.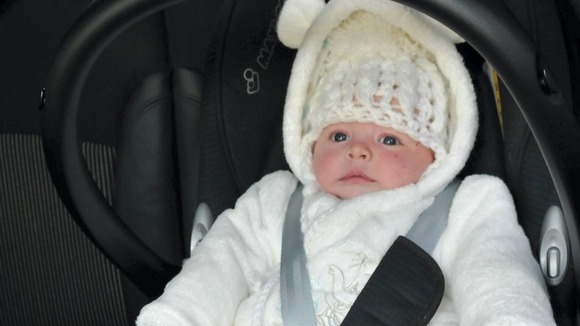 His parents frantically searched the area with friends until a police phone call came through 15 minutes later to tell them the car had been found with Leo inside unharmed - and he had slept through the drama.
The boy's mother said:
It was like I was in a movie, I felt paralysed and panicky.

To me this wasn't real, this wasn't happening to me.

I just told my friend to drive I didn't know where or in which direction, it was all a blur.

We just set off frantic and looking around for the car.

My head was just spinning, I just wanted my baby back.

It was cold and dark and icy and I thought that I may never see him again.

I kept thinking surely he would not hurt a baby, surely not, but I just didn't know.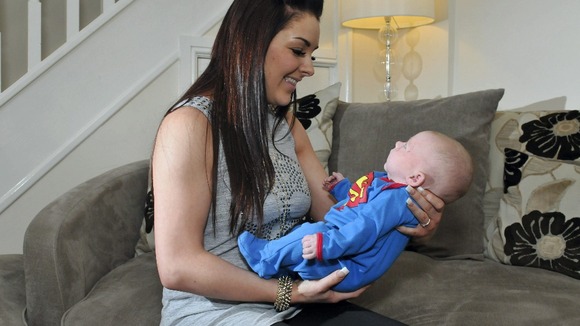 Merseyside Police was informed by an anonymous call from a telephone box of a baby being left in an abandoned car close to the Billinge Arms pub on Maine Street, Billinge, three miles away.
Ms Waine described the moment she was reunited with her child:
When I got there I just ran over to the car without my shoes and took him out of the seat and cuddled him.

I couldn't believe it, I was just so thankful he had been found and it hadn't been too long.

He had slept through the whole thing, he hadn't even blinked an eyelid.

I was just so glad he didn't have to go through it all. I didn't want to let go of Leo,

I held him in my arms all night and cuddled him and gave him lots of kisses, I didn't want to let him out of my sight.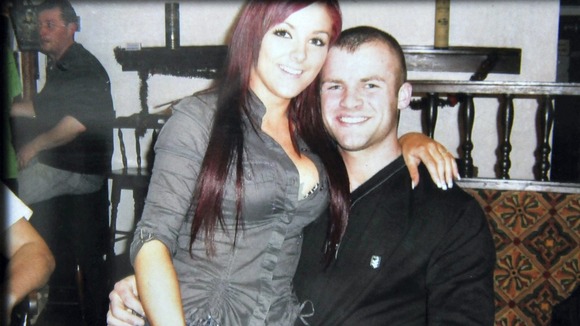 She added: "Leo is my everything, I can't even begin to imagine what could have happened.
"I was trying to keep myself together when I picked him up and cuddled him but broke down in tears."
Greater Manchester Police has appealed for witnesses anyone who saw the theft or the abandonment of the vehicle to call police on 101 or the independent charity Crimestoppers, anonymously, on 0800 555 111.
They said the thief is a white man in his 20s, wearing a dark coloured bob hat, a dark hooded top and lighter coloured trousers or tracksuit bottoms.