The day in pictures - 24th January 2013
Gaza
Palestinian students demonstrate their skills during a graduation ceremony for a martial arts course.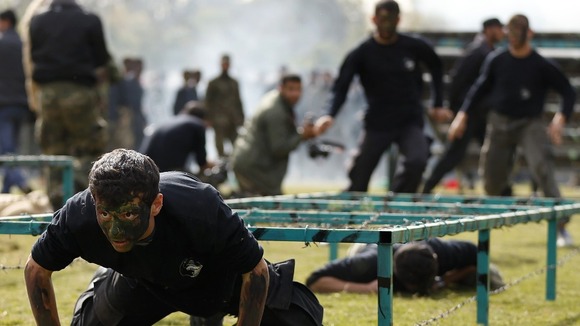 Kennington, south London
The Prince of Wales meets up with youngsters who benefit from Prince's Trust activities.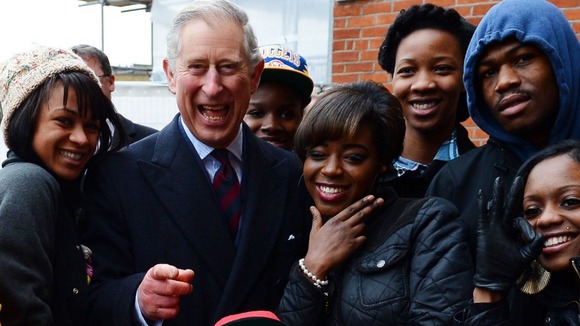 Port Elizabeth, South Africa
Ghana fans cheer their team during their African Nations Cup Group B soccer match against Mali.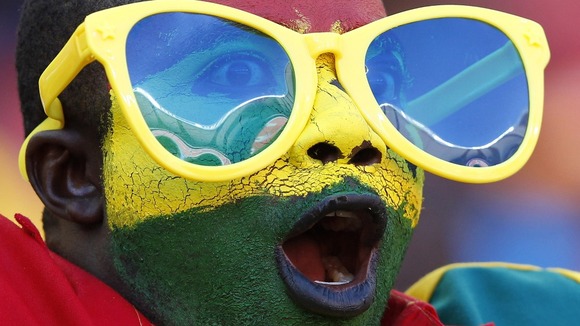 Northumberland
A red squirrel in Kielder Forest seen after fresh snowfall.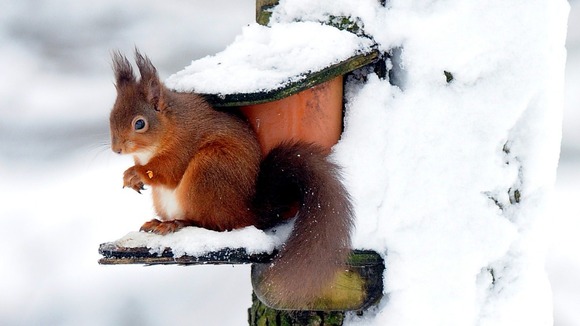 New Delhi, India
A man wears a costume depicting Indian Prime Minister Manmohan Singh as he sits inside a bus during an awareness campaign to stop violence against women.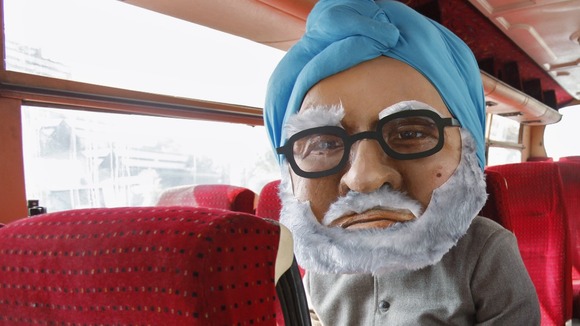 Washington DC
A pathway at the White House is cleared of fresh snow which fell overnight.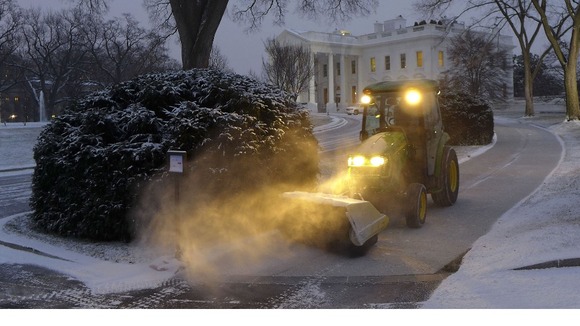 Tokyo, Japan
Like a piece of modern art, a fancy floor in a building in Tokyo.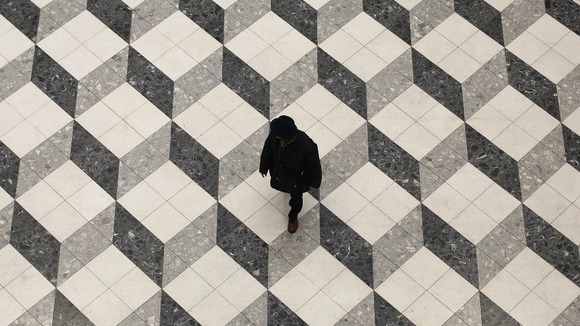 Hyde Park, central London
Victoria Pendleton launches the Royal Ascot The Colour and the Glory campaign.