Now back from his second tour of duty in Afghanistan as an Apache helicopter gunner, Prince Harry is talking more candidly than ever about life in the Army and the media spotlight. In this special edition of the Tonight programme, Julie Etchingham asks what roles and challenges lie ahead for the royal.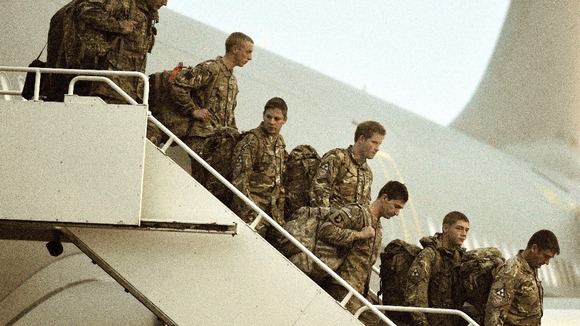 Jonathan Freedland is an author and a republican.
It was very hard for Prince Andrew, you know the 'jack the lad' figure reprimanded particularly by the press for being too flighty and not serious and then that's certainly true for the Queen's sister Princess Margaret.

It's a very tough role. People want Harry to be fun but then if it looks like he's too much of a party animal we are not so sure.
– JONATHAN FREEDLAND, COLUMNIST AND AUTHOR

Prince Seeiso is the younger brother of King Letsie III of Lesotho.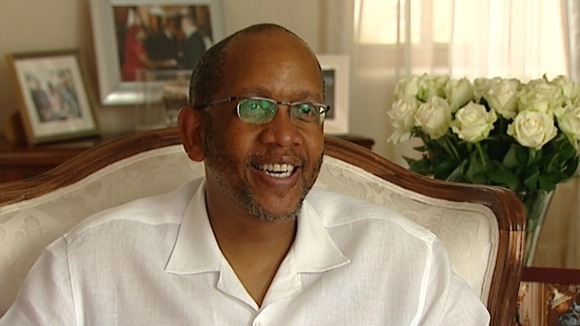 You know the odd thing about being the second brothers, we are always slightly in the shadow of our elder brothers and sadly or unfortunately for the both us are seemingly both goody goodies.
– PRINCE SEEISO OF LESOTHO

Julie Etchingham visited aviation training centre QinetiQ to try their state of the art flight simulators.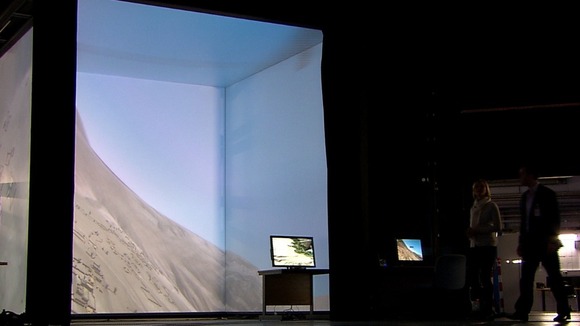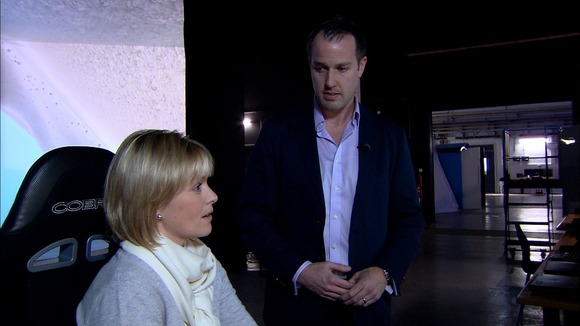 Richard Youngs was Prince Harry's Apache helicopter instructor working and flying with him every day for 18 months, and he spoke for the first time about Harry's training.
This is about learning to fight your aircraft and really that is the interaction between aircrafts, whats going on in the ground, and as I say an opportunity to practise the sort of complex rules of engagement that is really the absolute forefront of an apache pilot.

I think that is really difficult to say that anyone is a born Apache pilot, but certainly he had the traits required to be an successful Apache pilot
Richard Youngs also told Tonight about "his favourite Harry moment".
If he agrees to turn up to something or agrees to play in a charity polo match that charity can make many hundreds of thousands of pounds. Prince Harry is aware of this and he is very generous with his time and he uses it to best effect.
– KATE REARDON, TATLER MAGAZINE
He's very committed to things he wears his heart on his sleeve and so when he's discussing a subject he wants to make a difference to, there is enormous energy coming through in that you know his wish to change the lives of young people growing up in Africa, his wish to help those in recovery from military conflicts is absolute, he does put his heart and soul into a lasting impact for those people.
– NICK BOOTH, THE ROYAL FOUNDATION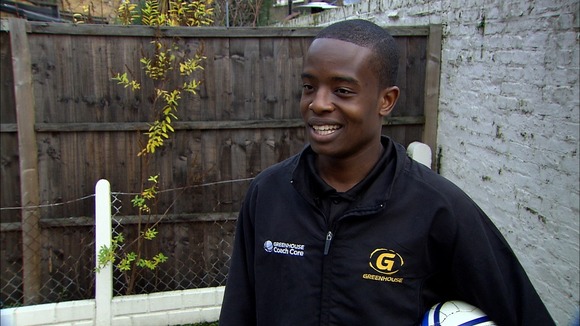 The royals have funded the coach core apprenticeship that I'm on, and without them I pretty much wouldn't be here.
– MULENGA CHAFILWA, COACH CORE MENTOR

What Next For Prince Harry? Tonight is on ITV at 7.30pm

USEFUL LINKS

The Royal Foundation of The Duke and Duchess of Cambridge and Prince Harry

Coach Core is a training and apprentice coach development programme for 16-21year-olds living in Londons most disadvantaged communities

Sentebale is a charity founded by Prince Harry and Prince Seeiso of Lesotho that supports vulnerable children

Walking with the Wounded is a UK based charity which funds both the re-training and re-education of wounded servicemen and women. Prince Harry hopes to join their expedition to the South Pole later this year

Defence, aerospace & security expert QinetiQ