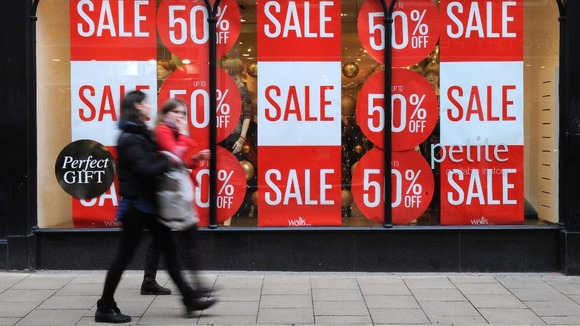 Today the British Retail Consortium (BRC) has released its highly significant monitor of the sector - which has such a large data sample that it accounts for stores employing well over a million workers.
Not only was footfall down in December and a record number of shops closed, there are alarming signs for the future.
Half of the retailers questioned say they are considering lay-offs in the first quarter of 2013. This goes much further than the usual post-Christmas shedding of seasonal staff.
As the BRC's new boss, Helen Dickinson, says:
Half our sample intend to decrease staffing levels during the first quarter of this year and only four per cent plan to increase them. This trend is to be expected at this time of year due to reductions in temporary seasonal staff, but the rate is higher compared with last year and further highlights testing times still to come.
It is still hard to say whether all the activity we see in shops is the death throes of a traditional industry overtaken by technology, or a fightback that will restore our High Streets.
The current avalanche of bad news suggests that the tide is against shopping as we used to know it. Jessops, Blockbuster and HMV have each lurched into administration, but in every community smaller retail businesses have more quietly gone to their graves.