British artist draws The Shard view from memory
An artist known for drawing incredibly detailed cityscapes from memory has captured the view from the top of The Shard. British artist Stephen Wiltshire drew a picture with pen and ink of London's skyline looking north east. The view, from western Europe's tallest building, includes landmarks like Tower Bridge and HMS Belfast as seen from 244m (800ft).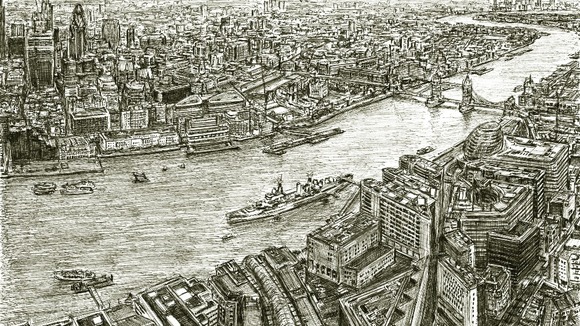 The drawing reveals the sights that can be seen from a new attraction, called The View from The Shard, which will open to the public next Friday.
London is my home town and is a beautiful city. Seeing the city from so high was a great experience. I especially enjoyed seeing how the river bends and curves towards the sea. Drawing the view was an amazing experience and I am very proud of my work.
– British artist Stephen Wiltshire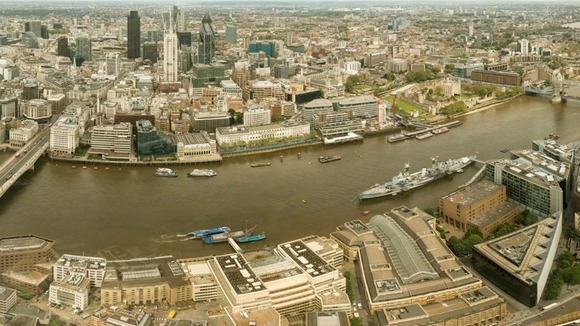 We want The View to become the natural starting point for understanding London. It is the only place you can see the entire city laid out before you and Stephen's interpretation of the view is simply astonishing.

The detail and skill involved in this work is breathtaking and we are delighted to be offering visitors the opportunity to buy this work as a unique memento of their experience.
– Andy Nyberg, chief executive of The View from The Shard

The View from The Shard is almost twice as high as any other viewing point in London, and the highest vantage point from any building in western Europe. Mounted A4 prints of the drawing will be on sale at attraction's boutiques for £35.