Sir Bradley Wiggins has no sympathy for 'lying' Lance Armstrong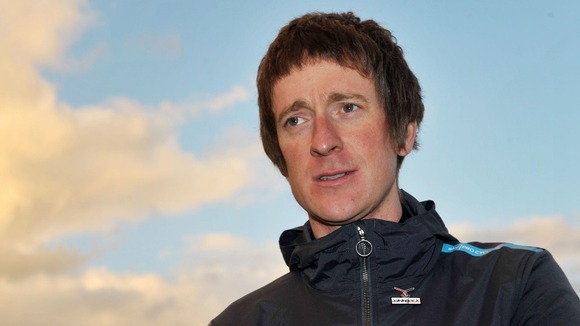 Sir Bradley Wiggins said it was "emotional" watching Lance Armstrong admit to using performance-enhancing drugs during an interview with Oprah.
The 2012 Tour de France champion said that Armstrong, 41, deserves everything he gets and raised questions about the disgraced cyclist's claims of a clean return to the sport in 2009.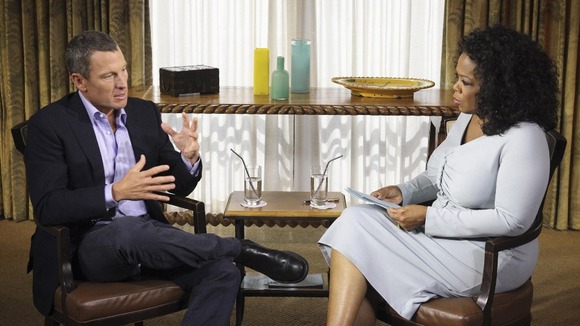 Wiggins, 32, who will ride the Giro d'Italia and reportedly support teammate Chris Froome in the 2013 Tour, said:
In that hour and a half of watching the whole thing, the up and down of the emotions and by the end it was 'you deserve everything you get now' and feeling no sympathy whatsoever behind all the welling up and the tears.

What upset me the most was about 2009/10 - I thought you lying b******.

I can still remember going toe to toe with him and watching the man I saw on the top of Verbiers in 2009 to the man I saw on the top of Ventoux a week later when we were in doping control together. It wasn't the same bike rider.

You only have to watch the videos of how the guy was riding. I don't believe anything that comes out of his mouth anymore.
– Sir Bradley Wiggins

Speaking to ITV News' Sports Editor Steve Scott

Wiggins, who watched the interview with his seven-year-old son Ben, said he felt "quite smug" at the end of the show and was glad he could tell his child he had won "the Tour clean."
I watched it with my seven-year-old son - so those initial questions, the yes, no answers, just watching him suddenly cave in after all those years of lying so convincingly - it was a lot of anger, a lot of sadness and slightly emotional.

It was difficult to watch. My wife couldn't watch it, she walked out of the room. It was heartbreaking in some respects for the sport, but then the anger kicks in...the natural things that most people were thinking when they watched it.

It's very difficult and then I have to explain to my son what it's all about. He's won the same race your dad's won, but by the end of the hour and a half I had the best feeling in the world about the whole thing.

It was when he starts welling up about his 13-year-old son having to ask what's this all about. I will never have to have that conversation with my own son, his father has won the Tour clean.

There was this element of being quite smug about the whole thing to be honest. Then I got quite 'you deserve everything you get' about it.
– Sir Bradley Wiggins

Armstrong's doping has seen him stripped of all results from August 1, 1998, which resulted in Wiggins' finish in the 2009 Tour de France being upgraded from fourth to third.

Read: Lance Armstrong has plenty more questions to answer.