Everton star shocks Liverpool fan with house call after his car breaks down
by Anna Pollitt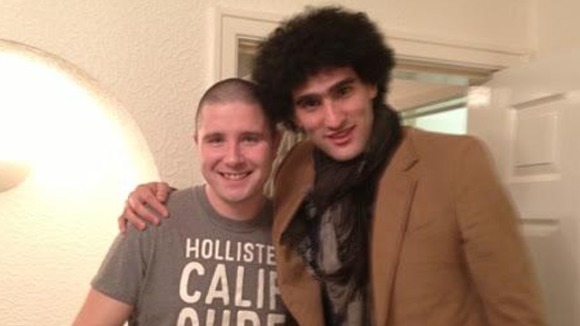 A Liverpool supporter was sitting down for a family meal earlier this month when he was interrupted by a knock at the door - from rival club Everton's Marouane Fellaini.
The star midfielder was on his way to the airport when he suffered a puncture outside Paul Feeney's house in Broad Green.
Once he got over his initial surprise, Feeney, a "proud and outspoken" Red, cast footballing differences aside and not only organised transport for Fellaini but also let the star keep his car in the family's driveway while he went abroad.
Feeney, a 33-year-old business analyst, lives in a split household with his younger brother playing for Everton's under 14's team.
When he opened the door to the Belgian international, he assumed he was on the receiving end of an elaborate prank by his sibling.
Detailing the encounter in his blog, Marouane & Me, Feeney reveals the player asked him: "My friend! My car is broken, can you help?"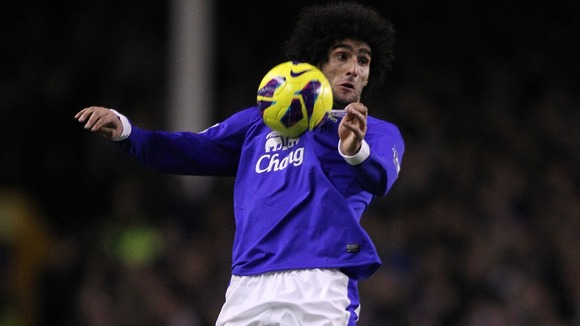 Ah. Here we go. My younger brother will be stood round the side of the house, ready to have a laugh.

So, I play along. However, there's no sign of my brother.

Marouane's tyre on his car which is parked right outside my house, however, is quite a sight.
– Liverpool fan Paul Feeney's reaction to meeting Marouane Fellaini

Eventually convinced by Fellaini's car trouble, he brought the football star and his Louis Vuitton luggage inside the house and called a taxi to take him to the airport.

He also offered to let Fellaini leave his Audi in the Feeney family's driveway for the duration of his trip abroad.
I'm bricking it leaving that car outside our house on the road really. Thieves and all that.

It is an L postcode I live in, after all.
– Paul Feeney

"My friend, take my number. I call you next week to pick up my car," Fellaini told him.

The car was untouched and when the player returned from his trip a few days later to pick up the car, he brought an Everton shirt for Feeney's brother and promised match tickets for the youngster.
He knows I'm a Red so he's promised John some tickets to a match and an Everton shirt.
– Paul Feeney