The day in pictures - 28th January 2013
Pontresina, Switzerland
This climber took on the challenge of scaling an artificial wall of ice, near the Swiss mountain resort of Pontresina.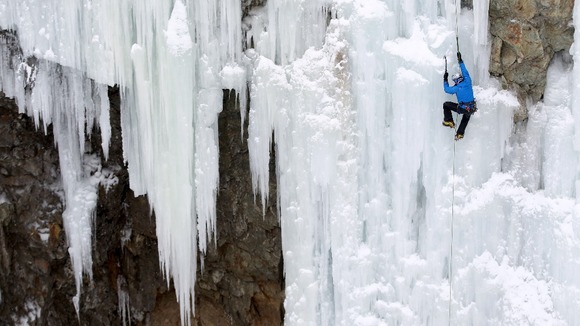 Tabuk, Saudi Arabia
Heavy rain has forced many people from their homes - and seen others left to survey the damage caused to theirs - in north western Saudi Arabia.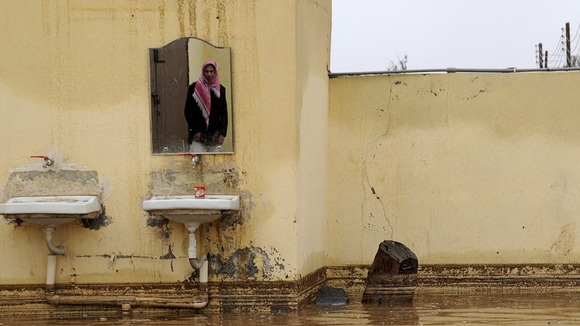 Port Said, Egypt
Thousands of people turned out on the streets of Port Said today, to attend funerals for the latest victims of violence in the Egyptian city. President Mohamed Mursi has declared a state of emergency, after more people were killed at funerals for the 33 who died in riots on Saturday.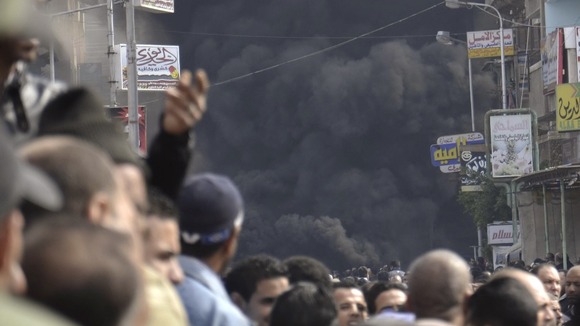 Bucharest, Romania
Heavy snowfall has created picturesque scenes in the Romanian capital.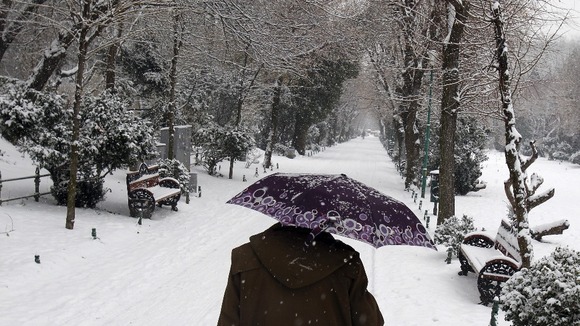 Ballymena, Northern Ireland
Actor Liam Neeson was given the freedom of his home town today, as many well-wishers came out to welcome him back to Ballymena. He began his career in Belfast's Lyric Theatre, before moving to Dublin, London and then Hollywood.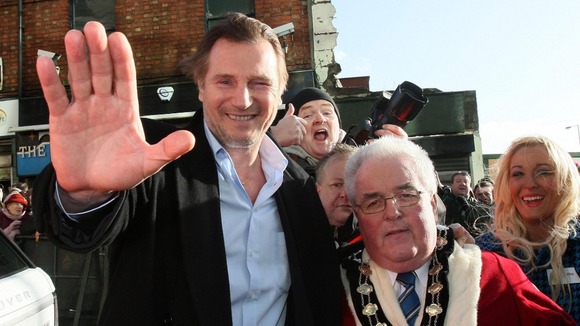 Cheshire, England
The village of Bucklow Hill in Cheshire features on the route planned for high speed rail links to cities in the north of England. Detailed routes were unveiled today. The Government says journey times will be cut, but opponents have questioned the environmental impact - and cost.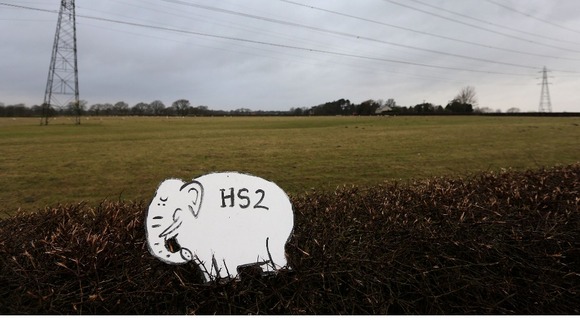 Hyderabad, India
Protesters have clashed with police during a rally in Hyderabad, calling for the establishment of a separate Telangana state, carved out of the southern Indian state of Andhra Pradesh.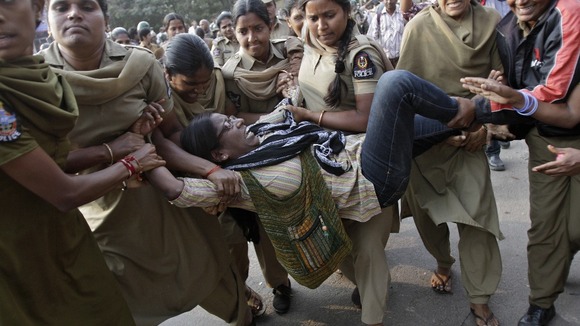 Tel Aviv, Israel
This paraglider was given a bird's eye view of Israel's Mediterranean coast near the city of Tel Aviv.