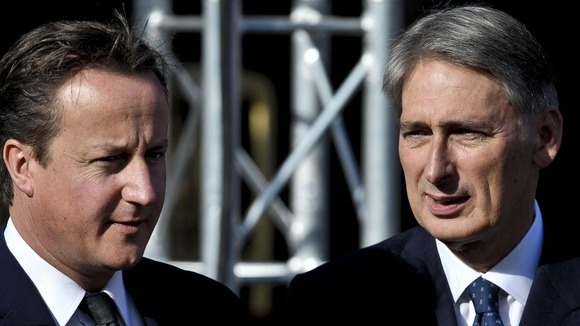 There appears to be complete confusion over what happens to defence spending after 2015. Will it rise in full, in part or will it be cut?
It follows comments from the Prime Minister, who is on a trip to North Africa.
He told journalists that he "does not resile" from comments he made in 2010 that Armed Forces' spending should start rising again after 2015.
David Cameron said in 2010: "My own strong view is that this structure will require year-on-year real terms growth in the defence budget in the years beyond 2015."
But already this morning Defence Secretary Philip Hammond could only confirm he'd had commitment for an increase in spending on defence equipment (which accounts for around half of MOD spending).
As for the rest of the budget, he would only say there would be a "robust discussion."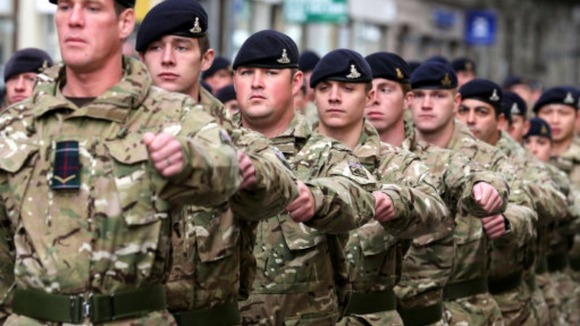 The Prime Minister's official spokesperson was unable to shed much light either.
All she would reiterate was that the spending review for 2015/16 has not yet been set.
The Prime Minister has stood by what he said in 2010 but clearly we also have a spending review and that process of spending review is in its early stages... the Prime Minister was simply saying he doesn't resile from what he said in 2010.
– The Prime Minister's official spokesperson

The Government is desperate to find areas to make further cuts in 2015/16.

Cabinet Ministers are trying to protect their departments, including the Defence Secretary, who has seen his budget slashed by 8% since 2010.

But it could mean that there are cuts in the MOD budget in that financial year, and then an increase in full or in part in the year after.

The truth is no-one quite knows - not even those around the Prime Minister, it seems.