The day in pictures - 1st February 2013
Beijing, China
Five migrant workers held a sit-in protest dressed as characters from the game Angry Birds outside the China National Radio Headquarters in the capital, claiming they are owed salaries earned at construction sites in China's Hebei province.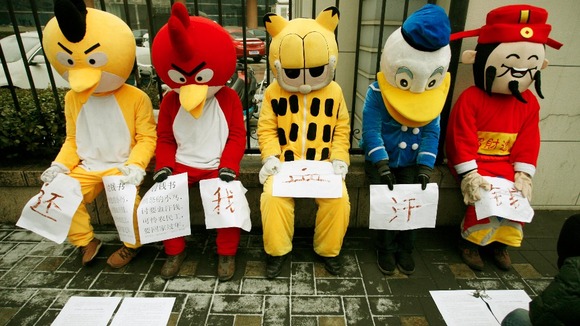 Edinburgh, Scotland
A driver will probably regret parking in an area of Edinburgh Waverley Station cordoned off for resurfacing, after workers carried on as planned today - leaving a small ramp to allow them to eventually drive out.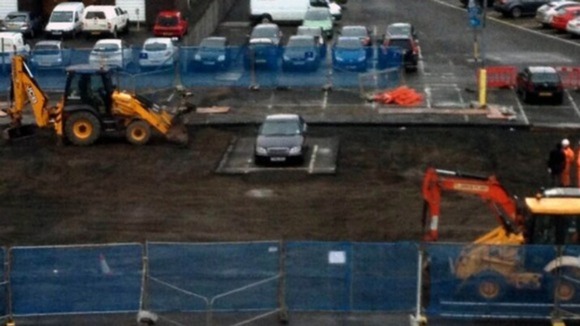 Read More: Car park work leaves driver in the lurch
Karachi, Pakistan
Locals gathered around to examine a 12-feet long whale shark, brought to Karachi's fish harbour.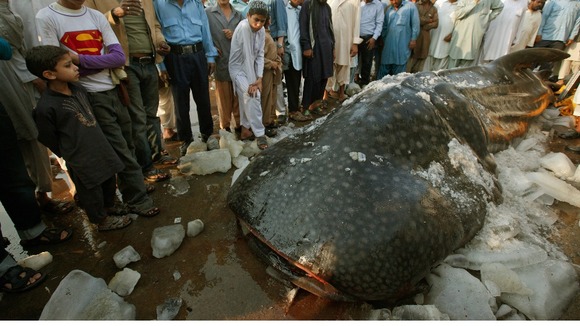 Harrachov, Czech Republic
Simon Ammann, from Switzerland, was pictured taking his practice jump at the World Cup Ski Flying competition.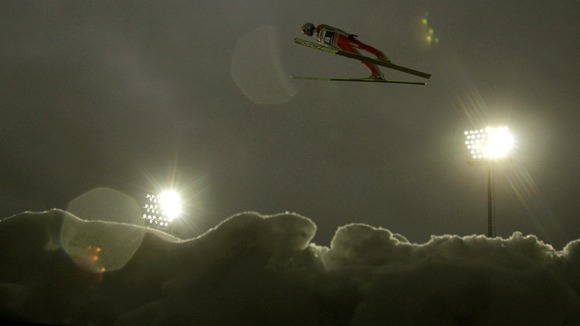 Fallujah, Iraq
Tens of thousands of Sunni Muslims joined protests in western Iraq against the Shi'ite Prime Minister Nuri al-Maliki today.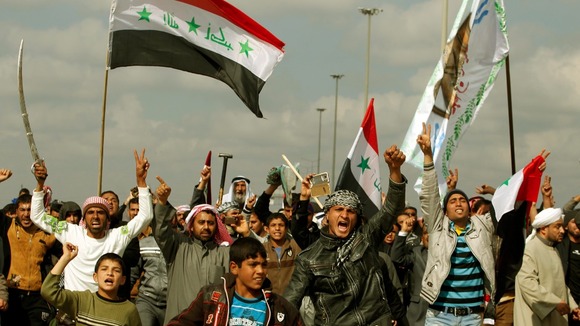 Dubai, United Arab Emirates
A 360-degree panoramic view from the very top of the world's tallest building, Burj Khalifa, has been unveiled.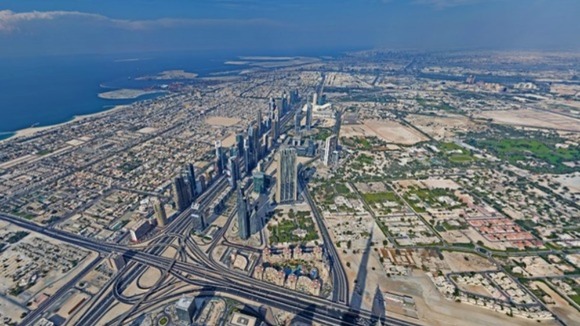 Read More: Panoramic view is 'arguably the greatest image on earth'
London, England
Not to be outdone, London now has a pretty special new viewpoint, after mayor Boris Johnson opened the public viewing deck at the Shard.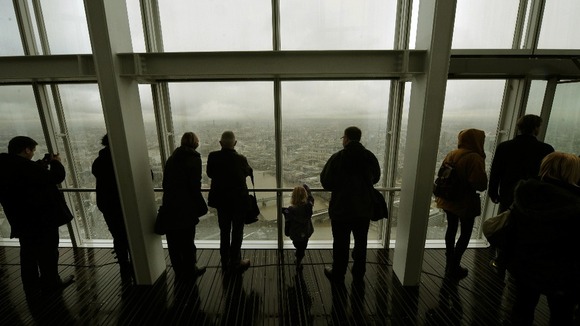 Read More: Man proposes at opening of Shard's observation deck
Los Angeles, USA
Bruce Willis admitted he was taken aback by a giant mural of his Die Hard character John McClane at 20th Century Fox Studios in LA.