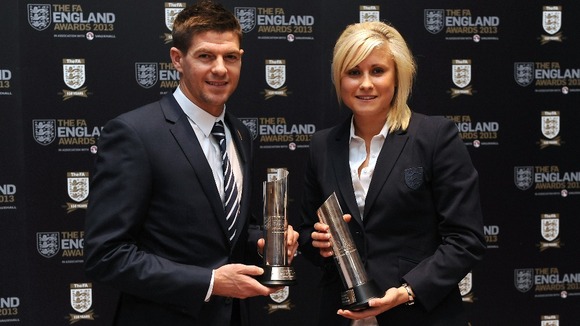 Steven Gerrard has been voted the Football Association's England player of the year for the second time.
The Liverpool midfielder received the award from Sir Bobby Charlton at the FA England awards ceremony at St George's Park this evening.
Gerrard, who had previously lifted the award in 2007, finished ahead of Manchester United striker Danny Welbeck, with Chelsea defender Ashley Cole third.
Gerrard joins Chelsea midfielder Frank Lampard and Manchester United striker Wayne Rooney in lifting the award twice.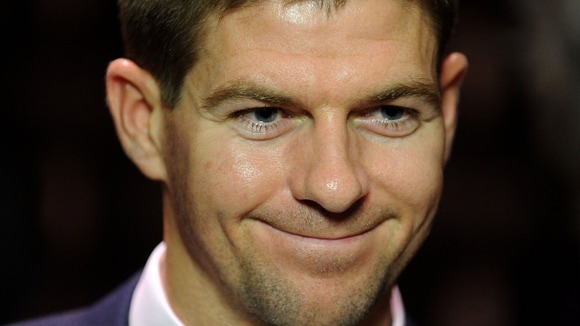 The 32-year-old was one of England's best performers at Euro 2012 when he set up a series of goals with his deadly delivery from set pieces.
The award completes a memorable period for Gerrard, who was handed the England captaincy by manager Roy Hodgson ahead of the finals in Ukraine and Poland.
More than 180,000 votes were cast by supporters on TheFA.com website, a record for the player poll since David Beckham was crowned in 2003.
Left-back Stephanie Houghton was voted England women player of the year.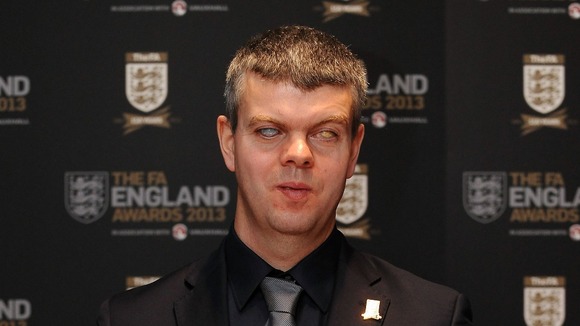 Houghton was a star performer for Team GB during the Olympic Games and scored the winner against Brazil.
Other notable award winners included the women's senior team, who were voted Club England team of the year.
The men's under-21 and women's under-23 players of the year awards went to Liverpool midfielder Jordan Henderson and Toni Duggan respectively.
The evening was part of The FA's 150th anniversary programme and celebrated the work of the Bobby Moore Fund for Cancer Research UK.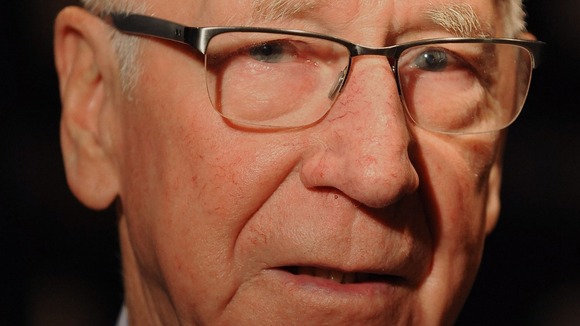 Clearly The FA England Awards is about much more than prize-giving and honouring those who have achieved.

The elite level is the pinnacle of a pyramid that makes English football so special.

They are the inspiration to over two million people regularly playing football in this country. All involved at every level deserve our recognition and respect.

Being here at St George's Park, the new home of all 24 England teams, is wonderful and the coming days will show how our development sides train side by side with senior squads on perfect pitches with state-of-the-art facilities.

For all, whatever the age, it is a great setting for the pursuit of excellence. That, coupled with the togetherness and team spirit fostered by a strong club mentality, will surely be beneficial to helping bring success to England teams in the future.
– FA chairman David Bernstein

Bernstein presented England and Team GB blind football star Dave Clarke with the lifetime achievement award and described him as "an inspiration to so many".

His words were echoed by David Beckham in a filmed tribute after the former England captain had previously joined Clarke for a training session.

Beckham said: "I just want to say congratulations. It was a real honour and a pleasure to see what you and the guys get up to and achieve.

"It was an amazing thing for me to see and it is a true honour to meet and have worked with you. Congratulations again on the lifetime achievement award, it is really well deserved."

The evening also saw the Bobby Moore Fund put in the spotlight, with Stephanie Moore presenting three of the youth awards.

This month marks the 20th anniversary since World Cup-winning skipper Moore's death from bowel cancer.

The FA has backed the launch of a new 'Make Bobby Proud' initiative with a £25,000 donation from the FA Community Shield Fund.

The full list of award winners is:
Men's youth player of the year - Nathaniel Chalobah
Women's youth player of the year - Alex Greenwood
Women's Under-23 player of the year - Toni Duggan
Disability player of the year - Imbrahima Diallo
England 'C' player of the year - Jamie Turley
Club England team of the year - England Women's Team
Men's Under-21 player of the year - Jordan Henderson
Lifetime achievement award - David Clarke, England and Team GB Blind Team
Senior women's player of the year - Stephanie Houghton
Senior men's player of the year - Steven Gerrard