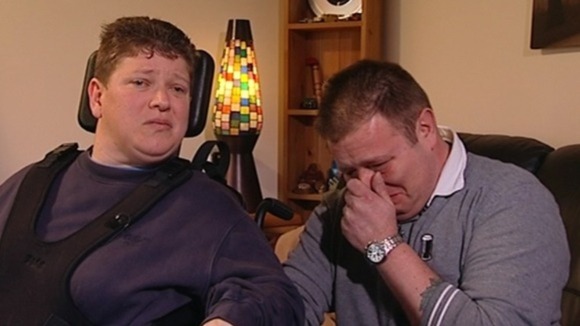 Last week ITV News reporter Sejal Karia met Lisa and Brett, the couple fear they will be be affected by the new 'bedroom tax'.
Under the new rules, they would be classified as a couple and would only be entitled to one bedroom. To stay in their current home they would have to pay £80 per month for the second bedroom, which they say they need.
After their story was broadcast many of you got in touch offering to help Lisa and Brett, many offering financial assistance.
In response to the offers and correspondence they have received Lisa and Brett addressed the following letter to ITV News viewers:
We have been overwhelmed by the messages of support from the public and would like to thank everyone. We are really touched that people have offered to pay from their own pockets the £730 a year we need to cover the extra costs of the bedroom tax, so we can stay in our home.

But giving us money won't solve the problem long term for us, nor for the many thousands of people in similar situations to ours, so we are going to turn their generous offers down. Tens of thousands more disabled people across the country are in exactly the same situation as us and will be hit by the bedroom tax. The only real way we can change things for them and us is to urge the Government to think again about how the bedroom tax will impact on people like us.