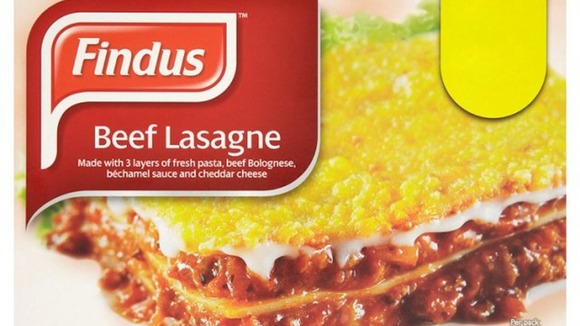 Ready meal maker Findus has tonight become the latest company to be caught up in the contamination crisis after tests found its beef lasagne contained up to 100% horse meat.
More than 380,000 lasagnes have been withdrawn from stores or destroyed at warehouses following the alarming discovery.
ITV News' Correspondent Paul Davies reports.
Findus tested 18 of its beef lasagne products and found 11 meals containing 60% to 100% equine meat, the Food Standards Agency (FSA) said.
Environment Secretary Owen Paterson has described the latest contamination as "completely unacceptable".
The FSA has urged anyone who bought the lasagne products to avoid eating them and to return them to the shop where they bought them.
ITV News' Science and Medical Editor Lawrence McGinty has said the FSA has toughened its response to the crisis in the wake of the latest contamination.
The agency earlier said there is no evidence to suggest the latest discovered horse meat is a food safety risk, but confirmed the contaminated products have been sent off for further tests for the veterinary drug phenylbutazone or "bute". Animals treated with "bute" are not allowed to enter the food chain.
Findus this evening apologised to customers and offered a full refund.
The firm said it began the withdrawal of its 320g, 360g and 500g lasagne products on Monday, while blaming its "third party supplier", French firm Comigel, for the contamination. It said it was "confident that we have fully resolved this supply chain issue".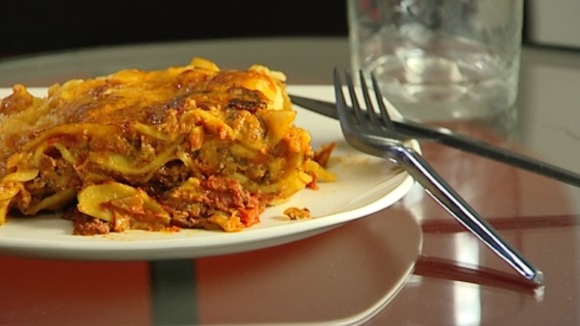 Tesco and Aldi have both removed a range of ready meals produced by Comigel from their shelves over fears that they contained contaminated meat.
Environment Secretary Paterson said the "presence of unauthorised ingredients cannot be tolerated" following a spate of horse contaminations.
This is especially true when those ingredients are likely to be unacceptable to consumers, or where there is any conceivable risk to human health. The responsibility for the safety and authenticity of food lies with those who produce it.
– Environment Secretary Owen Paterson

Steve Wearne, an FSA director, told ITV News that the food industry must take more robust action in what has become a "Europe-wide issue". He added:
We're in close contact with our colleagues in the Irish authorities and the French authorities and (the) Polish (authorities) so that we can indentify and understand what other products in the UK may be implicated.
The latest development in the crisis comes days after Asda withdrew products supplied by Northern Ireland company Freeza Meats.
The Newry-based company was storing the meat, which was labelled as beef, on behalf of meat trader and supplier McAdam Foods, which is based in the Irish Republic. Two tested samples were found to contain 80% horse meat.
The Irish meat-processing industry has been rocked by the crisis with the contamination now the subject of a police investigation.