No ifs, no buts - and indeed no buttocks or breasts. Stars heading to the Grammy Awards this weekend are being told to respect a strict dress code, and cover up.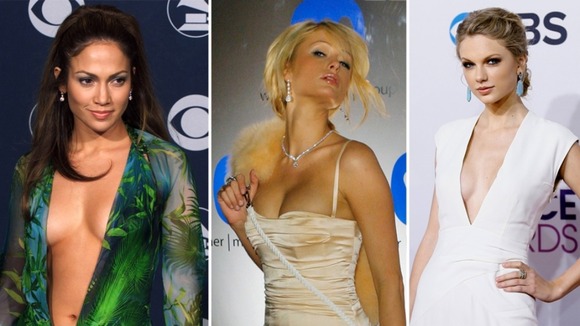 American network CBS is televising the event and has made an official request that:
Buttocks and female breasts are adequately covered.
And, the memo didn't stop there. Also on the checklist of things to avoid are:
See-through clothing
Exposure of the genital region
Thong type costumes, which can be "problematic"
CBS is banning 'breasts, buttocks and buttock crack' from the Grammys. Which are the three main reasons I tune in.
I am simply appalled by the Grammys banning side boob. This is the 21st century where you show your side boob freely. Jeez Grammys :(
The Grammys sent out a 'wardrobe advisory' to ban breasts, buttocks and genitals at the awards show. Gonna return my crotch-less pants now
CBS broadcast the infamous half-time show at the Super Bowl in 2004 which included Janet Jackson's "wardrobe malfunction."
The network was fined for that by the regulator, although it was later overturned.
The 55th annual Grammy Awards are being held on Sunday at Los Angles' Staples Center.