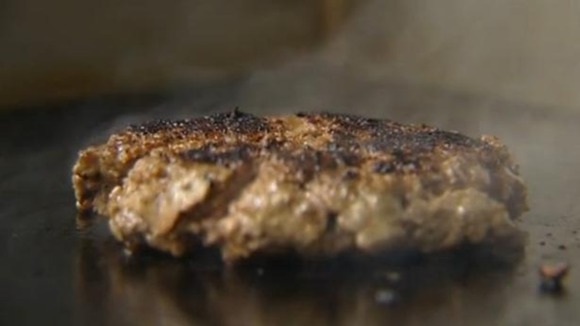 The government has called an emergency meeting with retailers and the Food Standards Agency (FSA) to discuss the horsemeat scandal.
Ministers said a "criminal conspiracy" by foreign gangs may be involved in the affair, while environment secretary Owen Paterson posted a statement on the Department for Environment, Food & Rural Affairs (Defra) website, saying the source of the problem was "Selfish, reckless and potentially illegal".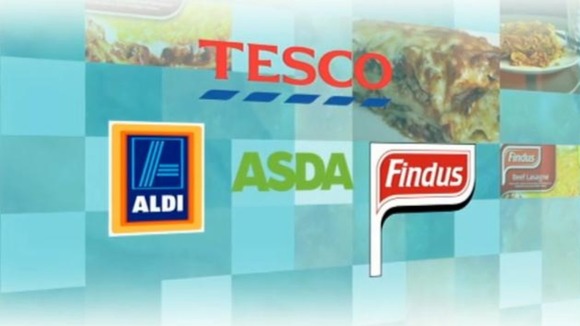 Last night, frozen food company Findus UK apologised after tests found up to 100% horsemeat in some of its beef lasagnes, while claims emerged that the meals may have been contaminated since August.
Supermarket chain Aldi confirmed that two of its ready meal ranges produced by Comigel, the French supplier also used by Findus, were found to contain between 30% and 100% horsemeat.
Read: The full listed of contaminated products.
With reports some of the meat may have come from Romania, via Luxemburg and France, the developments have highlighted the complexity of unravelling the food chain.
Comigel, a French company, supplied the finished product to Findus and Aldi, but the food products were made at another company it owns in Luxembourg.
ITV News' correspondent Damon Green followed the trail that led to a manufacturing base in Luxembourg:
Questions remain over the extent of the horsemeat scandal, where meat comes from, why the problem was not spotted earlier, and whether food served in schools hospitals has been contaminated.
And last night, the scandal became a police matter as officers from Scotland Yard announced they had met representatives from the FSA.
Prime Minister David Cameron said it was "shocking" and "completely unacceptable", as the FSA ordered firms to carry out tests on all processed beef foods.
Mr Cameron, speaking in Brussels, said it was not about food safety but accurate food labelling and the industry would have to work hard to restore confidence.
People will be very angry to find out they have been eating horse when they thought they were eating beef.
– David Cameron

The Trading Standards Institute said the discovery of such high levels of horse meat suggested "deliberate fraudulent activity".

Scotland Yard said officers had met the FSA over the scandal, although there is currently no official police investigation.

Labour MP Tom Watson published a letter on his website which he claimed was sent by Findus to retailers on Monday, warning that a France-based supplier had told it there may be problems with raw materials delivered since 1 August last year.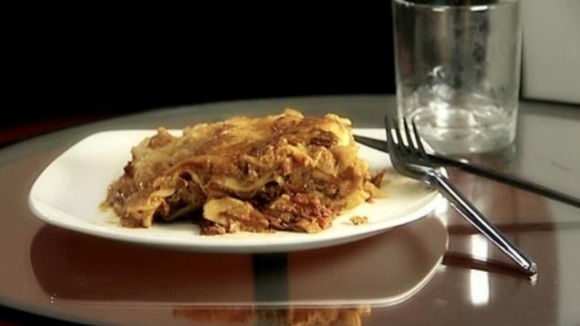 In it, the firm claimed raw materials delivered to a French contractor since 1 August were "likely to be non-conform and consequently the labelling on finished products is incorrect".
The letter added: "The supplier has asked us to withdraw the raw material batches."
Findus was asked to respond to the claim but has yet to do so.
A company spokesman said its priority was providing quality products customers can trust.
But we know that many people have been concerned by the news this week that tests have shown that some of our Findus Beef Lasagne has been found to contain horse meat. We understand those concerns, we are sorry that we have let people down.
– Findus spokesman

Retail giant Tesco and discount chain Aldi have withdrawn a range of ready meals produced by Comigel over fears that they contained contaminated meat.
The discovery of horse meat in processed food products at such high levels suggests deliberate fraudulent activity, not accidental contamination.
– Andy Foster, Trading Standards Institute's operations and policy director,

Findus confirmed it had taken its bolognese lasagne, shepherd's pie and moussaka ready meals off the shelves in France because of the suspicion they contained horse meat.

They also said the French authorities had been informed on 4 February but had not taken any special measures because there was no health risk involved.

The GMB union said all hospitals, schools and meals-on-wheels services should verify that horse meat had not been served to vulnerable people.