Lindsay Sandiford, the 56-year-old grandmother facing the firing squad for drug smuggling in Bali, is appealing against her death sentence.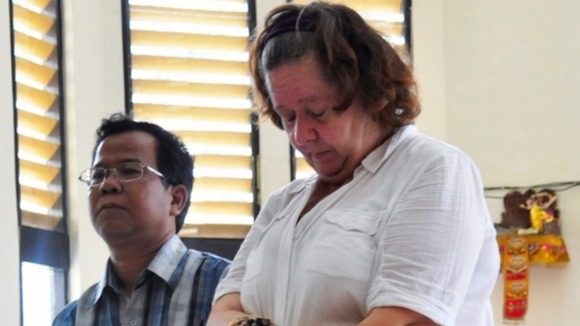 Today her new lawyer, Fadillah Agus, considered a leading expert in international humanitarian law, lodged the appeal papers with the district court in Bali.
The lawyer told reporters that the sentence was "not fair". The appeal case argues that the district judge denied there was mitigation in her case. Lindsay Sandiford's legal team says her co-operation with police leading to the conviction of three other British suspects in a drug smuggling ring should have been taken into account.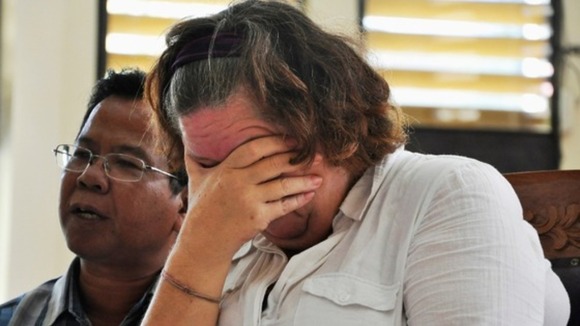 Fadillah Agus added that:
Lindsay Sandiford acknowledges she did the crime, but she thinks the punishment is not proportionate.
Shortly after her arrest in May last year I interviewed the Head of Customs at Bali airport, Made Wijaya, he told me:
Mrs Lindsey was finally very, very co-operative with us, she told us everything. She helped us, so should be a big consideration from the judge.
However, on the day after sentencing the judge told me there was no mitigation to be considered in her case, that the fact she helped the police and courts convict three other suspects could not be taken into account.
Judge Amser Simanjuntak said:
We cannot consider other cases, so at trial a judge cannot mix up other cases, only Lindsay was on trial and we proved she brought around 5 kilos of cocaine into Indonesia, so we don't see another gang who were arrested.
The appeal is due to take between a month and 90 days, before a decision is made by the High Court.
Lindsay Sandiford's appeal is being paid for by donations raised through a website set up by her sister Hilary Parsons after a court case in the British High Court failed to force the government to pay for her legal costs.