The day in pictures - 11th February 2013
Rio de Janeiro, Brazil
Performers entertain thousands of revellers on the streets of Rio de Janeiro. The extravaganza, which brings the country to a standstill, began on Friday and culminates on Tuesday.
Samba schools prepare all year for their chance to show off their skills in the Sambadrome.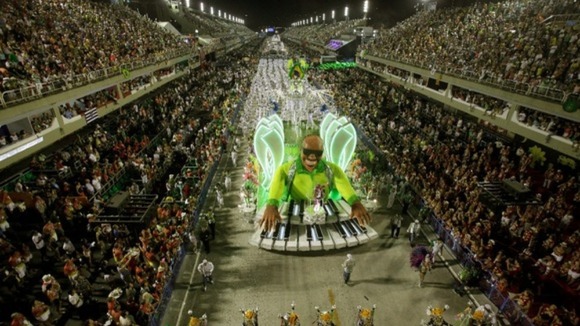 Beijing, China
A performer guides a live snake through his nose and mouth in Beijing to celebrate the transition between the Year of the Dragon and the start of the Year of the Snake.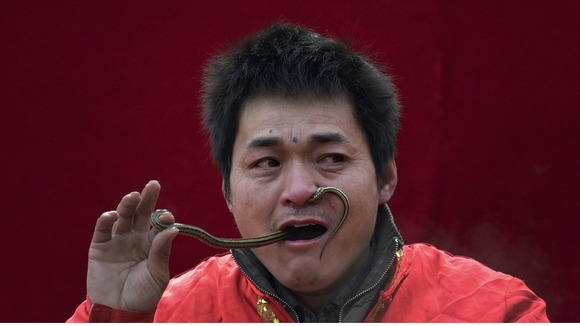 Bani Hushaish, Yemen
A tribesman waves the Yemen national flag on top of a cliff. It marks the commemoration of the second anniversary of the uprising against Yemen's former President Ali Abdullah Saleh.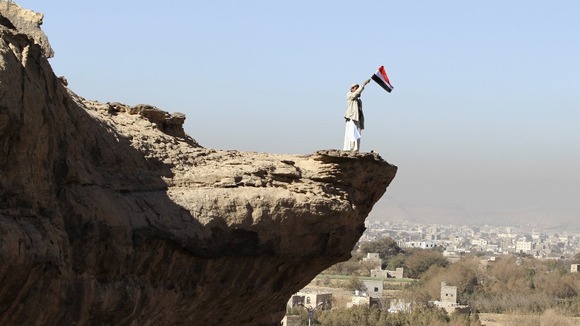 Rome, Italy
A puppet of Italy's former Prime Minister Silvio Berlusconi is operated by an Italian actress. The puppets of Berlusconi and other political leaders were featured on the satirical television show "Gli Sgommati" ahead of national elections.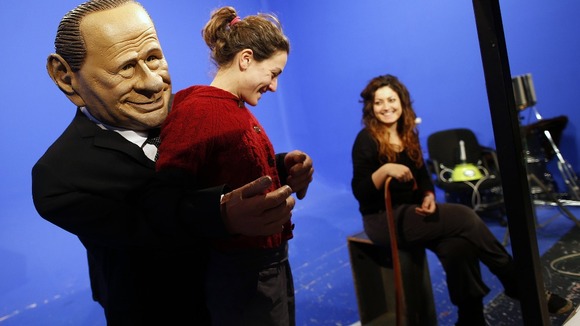 Vatican City, Vatican
Pope Benedict XVI made a shock resignation announcement today, he said he was stepping down because of his "advanced age."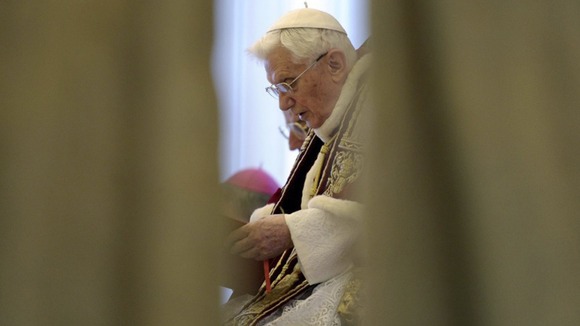 North Yorkshire, England
Horses are exercised on the gallops at Middleham, North Yorkshire after more snowfall over the weekend.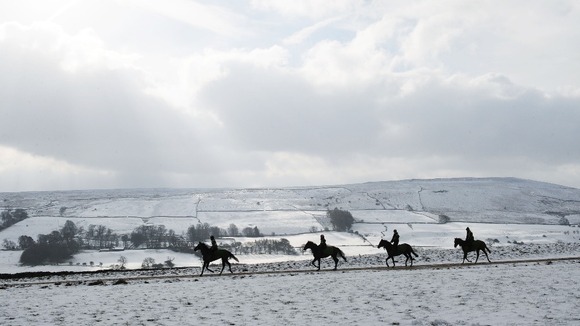 Victoria Harbour, Hong Kong
Fireworks explode over Victoria Harbour during Chinese Lunar New Year celebrations. The Lunar New Year began on February 10 with celebrations taking place across the world.