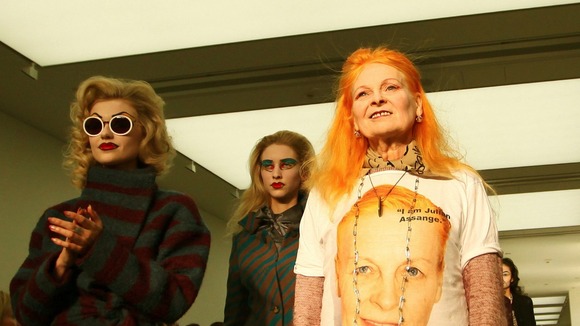 Dame Vivienne Westwood has called on the Duchess of Cambridge to stop buying so many outfits.
As her London Fashion Week showcase at the Saatchi Gallery opened Dame Vivienne said that when Kate goes to so much effort to get an outfit to looks good, she should wear it more often.
I don't have any advice to her, except I think it would be great if she wore the same clothes over and again, because that's very good for the environment and it would send out a very nice message.
The designer said she disapproved at the sheer volume of Kate's expansive wardrobe, and said she should make more of an effort to "keep wearing" the outfits that suit her. She said:
If you're going to all that trouble to get an outfit that suits you, then you should keep on wearing it.

I mean you don't have to have a red outfit one day and then something almost the same in blue the next.
More: Westwood offers Duchess of Cambridge fashion advice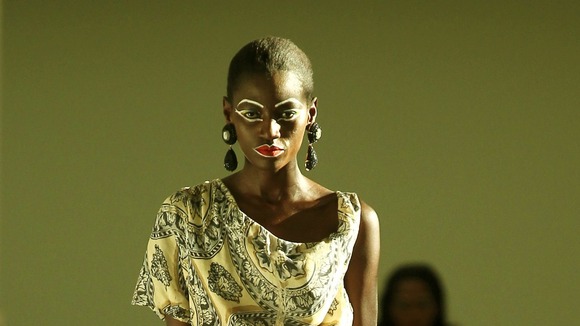 Westwood dressed in her usual controversial style with an image of Julian Assange on her T-shirt during her London Fashion Week 2013 catwalk show.
She said today's Red Label collection carried the theme of quality over quantity - but not less glamour.
More: Westwood wears Julian Assange T-shirt on the catwalk