The UK's biggest night in music will be celebrated this evening as the Brit Awards come to London's O2 Arena.
A team of 1,000 will be working backstage at the awards, in which three acts have achieved a trio of nominations.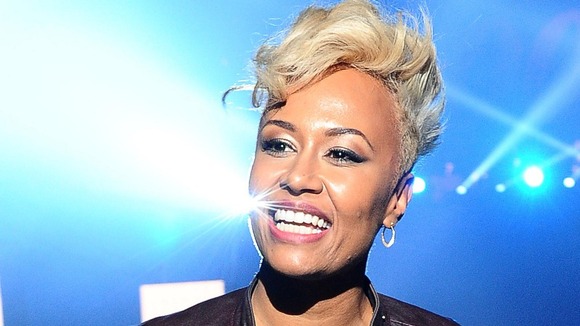 Mumford & Sons, Alt J and Emeli Sande are all up for three awards each, Sande is up against Amy Winehouse who could take a posthumous award for best British female.
Hosted by James Corden, the awards will feature performances from Justin Timberlake, Taylor Swift and One Direction.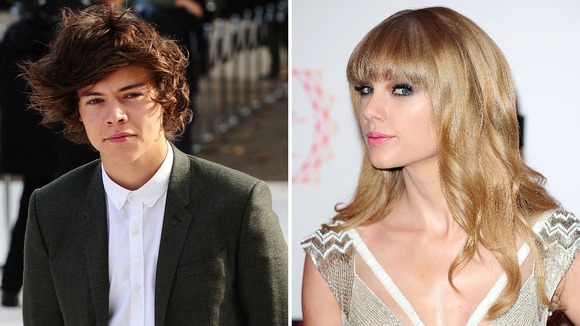 Adele is the favourite to win best British single for her Bond theme Skyfall, with the most coveted best album award fought between Sande's Our Version Of Events, Alt-J's An Awesome Wave, the Mumford release Babel, Plan B's Ill Manors, and Paloma Faith's Fall To Grace.
Earlier this month Mumford and Sons represented the Brits overseas, picking up a Grammy award for best album.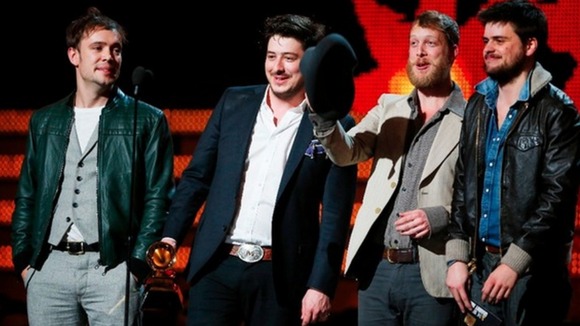 This year's Brit awards were designed by Damien Hirst.
Brit facts:
The crew has worked for two weeks to build the stage set, which has been brought on-site in 60 truck-loads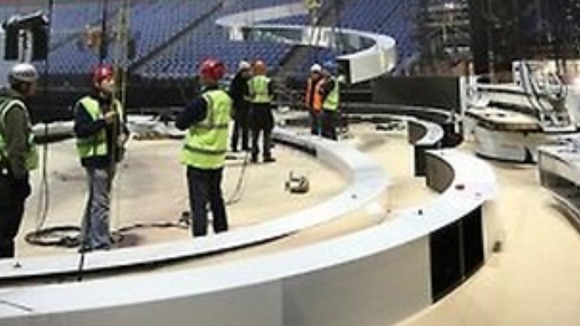 Crowd safety barriers which would stretch 2km end-to-end will be set up around the building to keep order
The sound and TV requirements mean that around 35km of cable will be coiled around the venue
Goodie bags for VIP guests include overnight stays in a treehouse suite, a karaoke kit, perfumes and a portable wireless stereo system
Catering staff will serve 4,000 meals to the guests and team involved in staging the event. The revellers will also use 15,000 glasses, while 5,500kg of ice cubes will be used to chill their drinks