Hundreds turn out for funeral of Royal Marine after Facebook plea
More than 200 strangers attended the funeral of a former Royal Marine after a vicar put out a plea on Facebook amid fears that he would be buried without mourners.
ITV News reporter Damon Green on the tributes to James McConnell: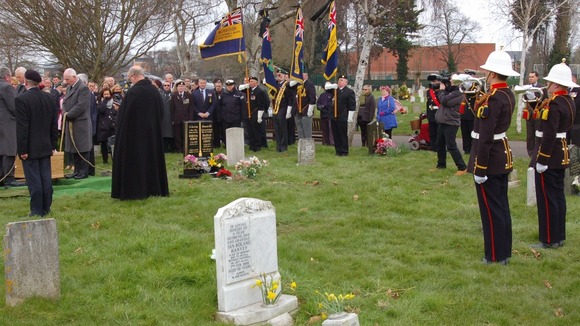 James McConnell died last month at the age of 70 and staff at his care home in Southsea, Hampshire, thought they would be the only people at his funeral as he did not have any close family.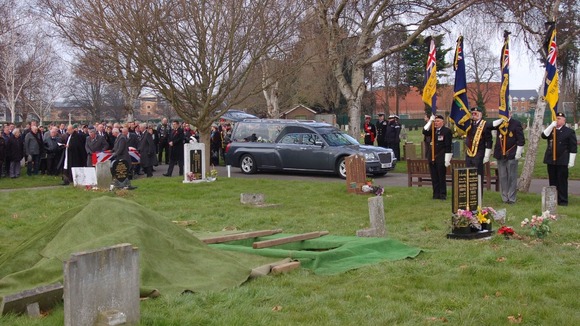 But after Reverend Bob Mason posted a message on Facebook and contacted the Royal Marines Association, hundreds of people braved the freezing temperatures to attend the ceremony at Milton Cemetery in Portsmouth.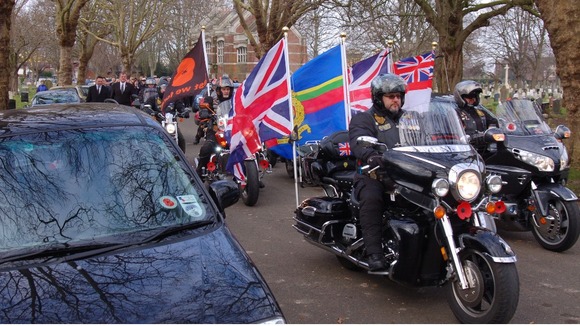 A small procession through the cemetery was led by Royal British Legion standard bearers followed by a group of flag-bearing motorcycles.
The service concluded with two buglers from the Royal Marines Band Service playing the Last Post.
The great majority of you who have come here today did not know James McConnell but wanted him to have a dignified farewell.

I thank you for that kindness and generosity of spirit.
– Reverend Bob Mason

Danny Marshall, a former Royal Marine, said he attended because the corps was an extended family:
It was mentioned wrongly that he did not have family; the corps family is bigger and better and than most people would know about.

We are all family and always will be.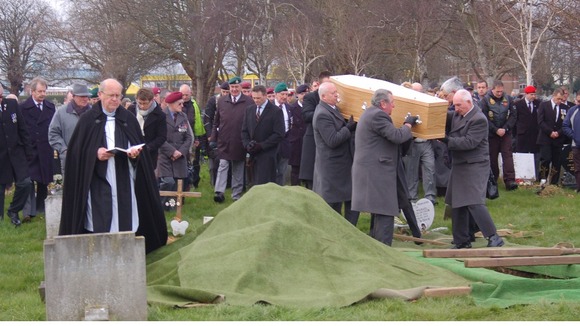 The message posted on Facebook by Mr Mason read:
In this day and age it is tragic enough that anyone has to leave this world with no one to mourn their passing, but this man was family and I am sure you will agree deserves a better send off. If you can make it to the graveside for that time to pay your respects to a former brother in arms then please try to be there.
Mr Mason said he received a "marvellous response from around the country" following the appeal.