Golfers stunned after snow stops play in Arizona desert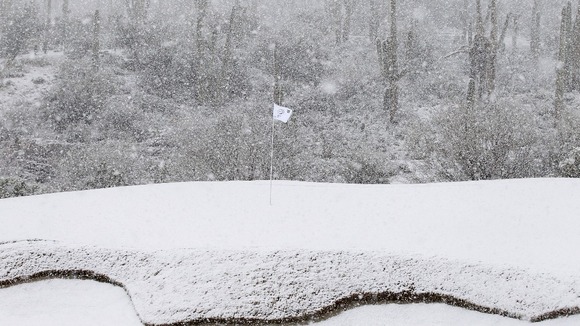 Rory McIlroy tweeted that it was "officially ridiculous", Ian Poulter said he had never seen anything like it and caddies enjoyed a snowball fight when wintry weather hit the Arizona desert.
Less than four hours of golf was possible at the Accenture Match Play Championship with Rory McIlroy, Tiger Woods and Luke Donald all failing to tee off.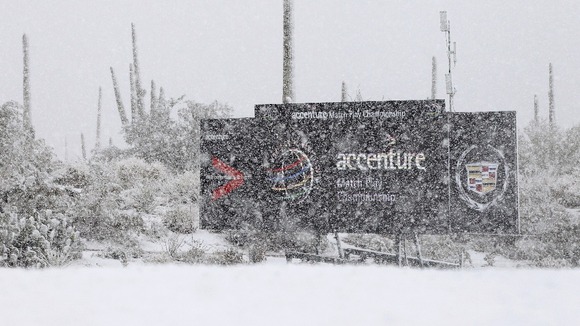 McIlroy tweeted:
Ian Poulter tweeted a picture of "at least two inches of snow" on his courtesy car and joked that play should continue.
It's now snowing again... It's very pretty. That's it. Not very constructive or productive for golf.
Northern Irish golfer Graeme McDowell said he had only ever experienced such harsh conditions once before.
Holy coldness. I've only ever played in an event with conditions like this once. It was the West of Ireland Championship in about 1998.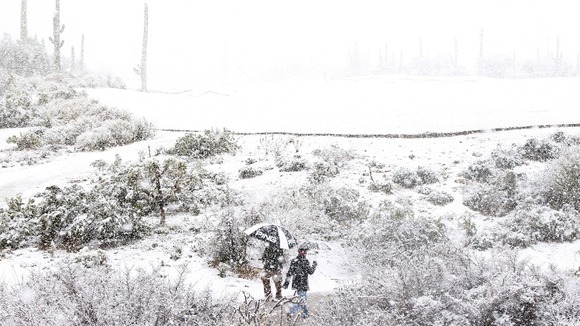 The forecast was for the snow to have cleared away overnight, but there was the possibility of early frost and that would delay things further.