Outraged in Damascus: Syrian TV's 'innocent bystander'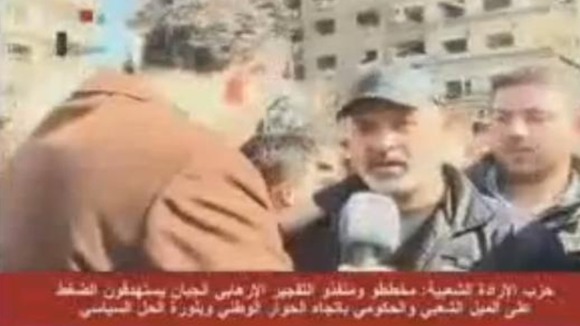 An "innocent bystander" vented his anger on Syrian state television after a deadly bombing in Damascus killed at least 53.
He ranted on camera, blaming the Islamist fighters he held responsible and according to the New York Times said:
We the Syrian people ... place the blame on the Nusra Front, the Takfiri oppressors and armed Wahhabi terrorists from Saudi Arabia that are armed and trained in Turkey.

(This is) a civilian place - a mosque, an elementary school, the homes of local families.
But this "innocent bystander" has a habit of turning up in the Syrian capital, moments after an attack, to vociferously support President Bashar al-Assad and denounce the rebels.
The middle-aged man with a grey beard - who sometimes wears a hat - always seemingly appears when a television camera crew want to interview an "ordinary Syrian citizen."
Compilation videos of the man have appeared on YouTube and here are a few images of him being interviewed on TV: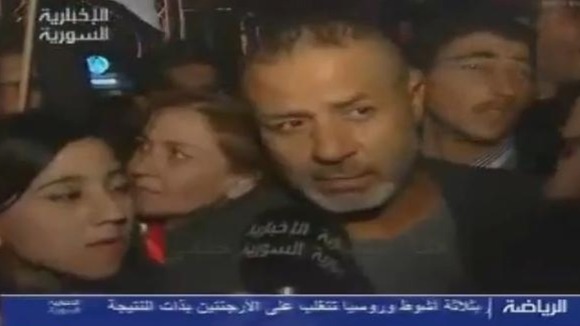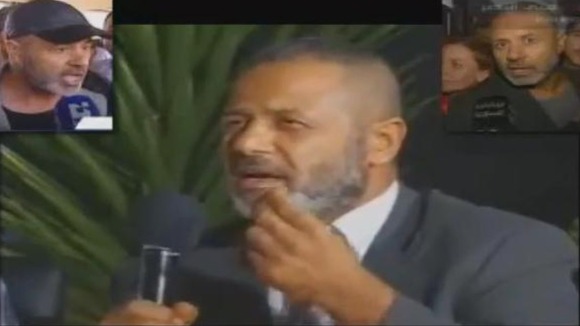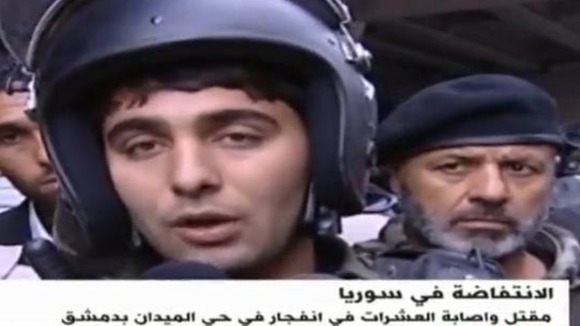 The mystery man has also been noticed on Twitter, with Syrian writer Rime Allaf commenting:
Activists told The Times (£) that the "innocent bystander" is named Sohaib Shauib - a member of the Syrian regime's plain-clothed shabiha militia.