Vote for me? Frankenstein and Adolf Hitler go head to head in Indian elections
Adolf Lu Hitler, Frankenstein and Billykid Sangma are among the candidates running for election in Meghalaya, a tiny north eastern Indian state.
The 345 contestants running for the state assembly also include Field Marshal Mawphniang, Romeo Rani. Kenedy Marak, Kennedy Cornelius Khyriem and Jhim Carter Sangma.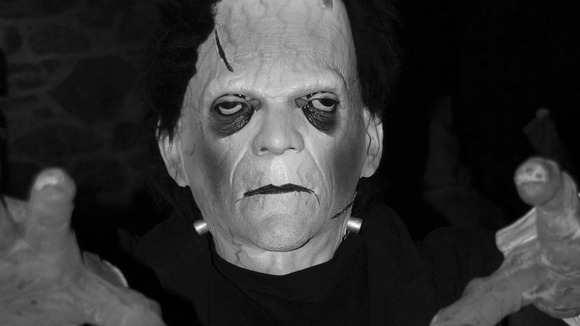 Adolf Lu Hitler, a 54-year-old father of three, has won three elections to the state assembly despite named after the Nazi dictator.
I am aware at one point of time Adolf Hitler was the most hated person on earth for the genocide of the Jews. But my father added 'Lu' in between, naming me Adolf Lu Hitler, and that's why I am different
Hitler insists his name has not stopped him travelling the world including trips to the United States and Germany however admits that he has been subject to questions from curious immigration staff.
I never had problems obtaining a visa but I was asked many times during immigration as to why I should have such a name. I told the immigration staff I possibly didn't have a role in my naming
Many Indians view Hitler as a figure of fascination with the Nazi dictator's book "Mein Kampf" prominently displayed in many Indian bookstores.
Musfika Haq, a teacher in Meghalaya's capital, Shillong, said the interesting names are common in the state.
"Parents obviously get fascinated by names of well-known or great leaders, but must be unaware that some of them, like Hitler, had been highly controversial," he said.