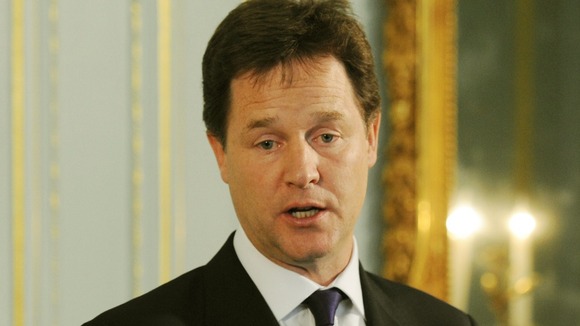 Nick Clegg talks in his statement about his "office" only receiving concerns about Lord Rennard indirectly and anonymously. He says it twice.
He says "I am angry and outraged at the suggestion that I would not have acted if these allegations were put to me."
He doesn't say he received any information about Lord Rennard, just "my office".
Mr Clegg was forced to make a statement after the revelations from Channel 4 News about allegations concerning Lord Rennard.
Now ITV News has been told by someone who was a senior member of the committees running the Liberal Democrats that they did raise rumours about Lord Rennard's behaviour directly with Nick Clegg in 2008.
At an event, this person who wants to stay anonymous, told Nick Clegg the following:
I was at an event with Nick Clegg and said Nick, you need to know that we have print journalists which I believe were, I think the Telegraph were chasing it, the Mail was chasing it and the News of the World was chasing it.

I said I believe there are three papers that are actively pursuing the Rennard story and he knew exactly what I meant, there was no 'what are you talking about?'

As the party leader he knew exactly what I meant when I said it to him.

He said, 'Thank you very much, I will go and deal with it.'

And again nothing happened.
Now they say they didn't name names of those making the allegations to Nick Clegg but I asked this Lib Dem about how much was known of Lord Rennard's behaviour in 2008.
Q: How high up do you think the knowledge of it went?
A: Well it certainly went as far as the leader.
Q: How do you know?
A: Because I had a conversation with him.
Q: And he wasn't in any way surprised?
A: No.
So even after this statement - some serious questions for Nick Clegg.
While he might not have known about the specific content of the allegations, the suggestion is he knew, not just "his office", about allegations surrounding Lord Rennard in September 2008, eight months before Lord Rennard stepped down for health reasons.