The day in pictures - Monday 25 February 2013
Los Angeles, USA
Oscar winners Daniel Day-Lewis (Best Actor), Jennifer Lawrence (Best Actress), Anne Hathaway (Best Supporting Actress) and Christoph Waltz (Best Supporting Actor) celebrate their awards.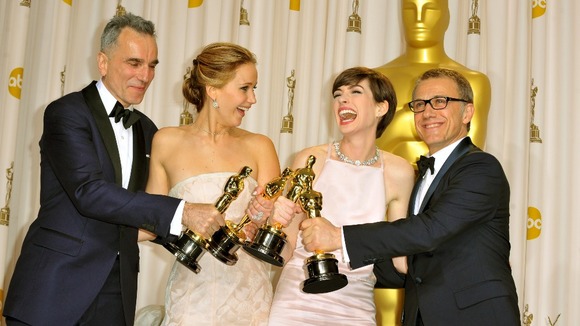 Saltillo, Mexico
Matt Gone, also known as The Checkered Man, poses during the sixth Tattoo Expo in Saltillo, Mexico.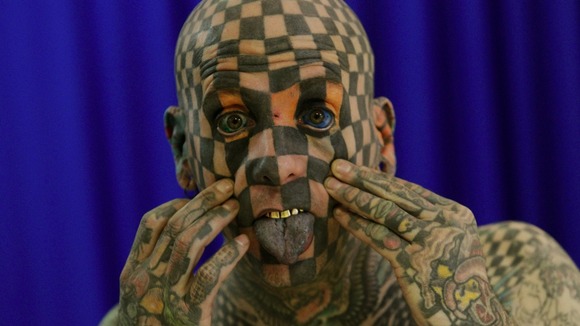 Los Angeles, USA
Sofia Miranda, daughter of Best Cinematography nominee Claudio Miranda for the film Life of Pi, pulls a face as she walks the red carpet with her father at the Oscars.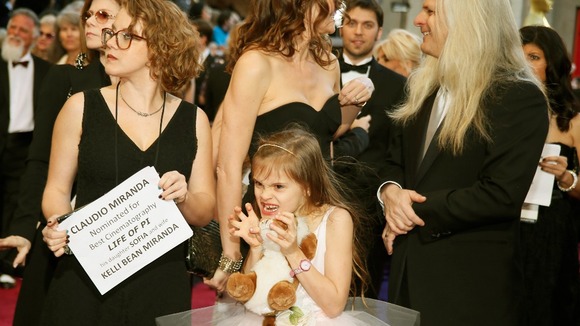 Ramallah, West Bank
A Palestinian protester throws a tyre into a fire during clashes with Israeli soldiers outside a military prison near the city of Ramallah.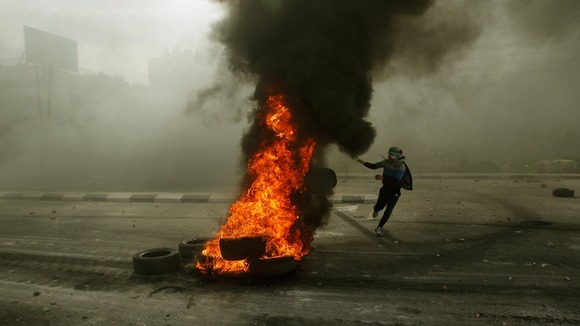 Bangkok, Thailand
Buddhist monks pray at the Wat Phra Dhammakaya temple in Pathum Thani province, north of Bangkok.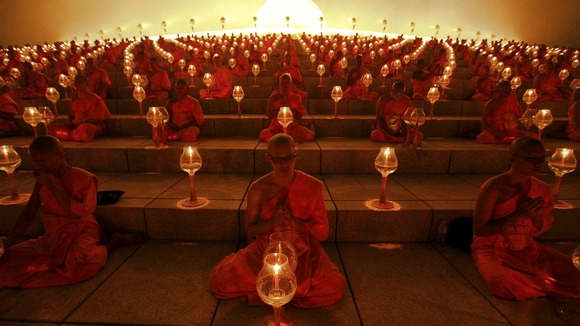 Glasgow, Scotland
Sarah McDaid from Ireland performs in front of judges in one of the heats at the All Scotland Championships in Irish Dancing being held at the Royal Concert Hall in Glasgow.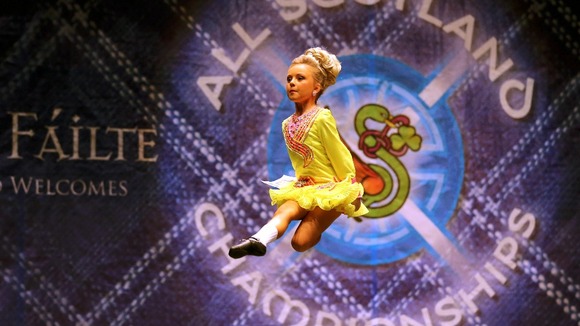 London, England
Donna Hayter (left) and Victoria Henry joined a rally outside the Houses of Parliament in central London calling for a commitment by Government to protect the seas around the English coast.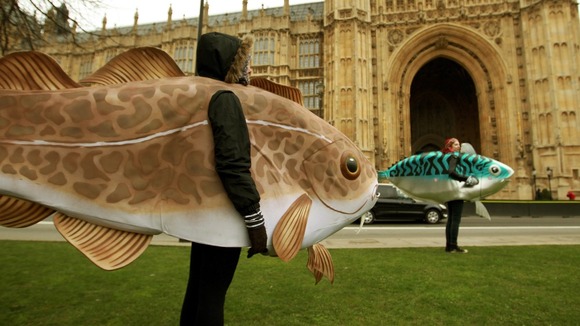 Manila, Philippines
A protestor uses a baton during clashes with anti-riot police outside the US Embassy in Manila