Adrian Chiles 'swept off' by river before England game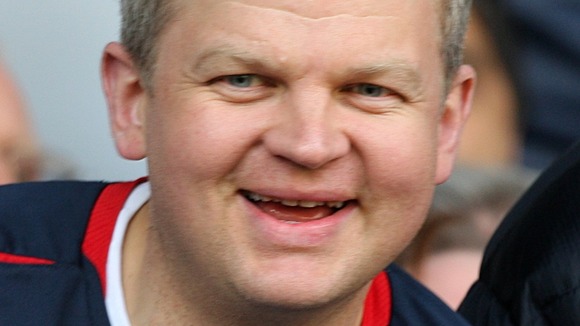 Football presenter Adrian Chiles has recounted how he almost missed a gig to cover an England match after he was "swept off" by a fast-flowing river.
Chiles, 45, told the Radio Times he was with fellow pundit Lee Dixon in Berne, Switzerland when the mishap occurred.
It was an evening kick-off so that morning when Lee and I were out for a stroll, we spotted these people floating down this fast-flowing river.

We thought we'd have some of that, so later that afternoon we walked down to the river in just our swimming trunks. Which in itself must have looked very odd.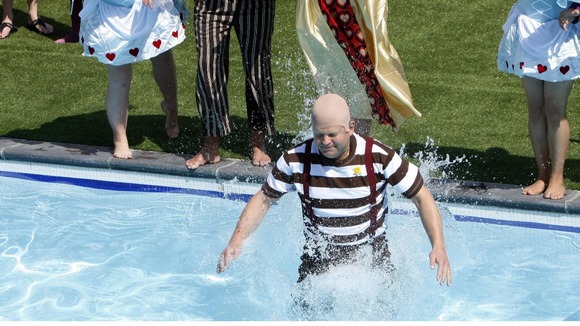 After jumping into the water and swimming for a while, the pair realised the banks of the river were moving unusually quickly.
I can recall going past these beery England fans in a riverside cafe who did a classic comedy double-take at the sight of us two bobbing past.

And then it suddenly dawned on us that we were going to struggle to get out of this torrent.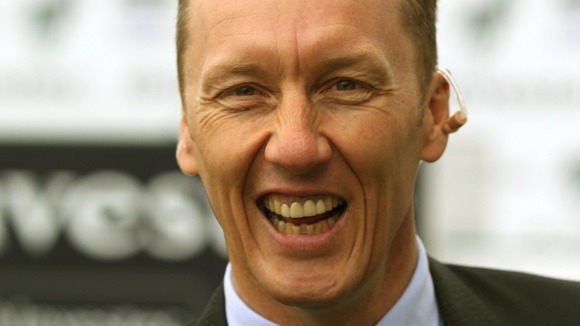 Dixon told the magazine how they both managed to grab an overhanging branch and pull themselves out, making it to the match just in time.
"We very nearly had to do that game by live satellite link from the Black Sea or wherever the river would have spat us out," he added.