The day in pictures - Tuesday 26 February 2013
30 millions light years way, Space
The Whirlpool Galaxy M51, also known as NGC 5194, is one of the brightest and most picturesque galaxies on the sky.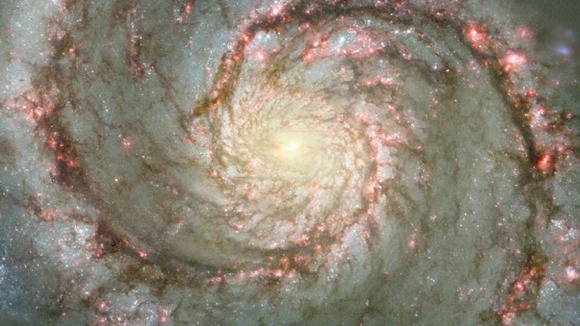 Berlin, Germany
A sculpture showing a pistol, inspired by Swedish artist Carl Frederik Reutersvaerd sculpture's "Non-Violence", is pictured in front of the Reichstag's building.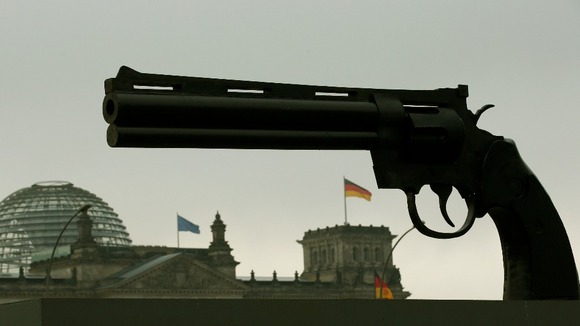 Amman, Jordan
Abayed, a six-year-old herding dog, walks with a specially-made wheeled walking aid outside the Humane Centre for Animal Welfare.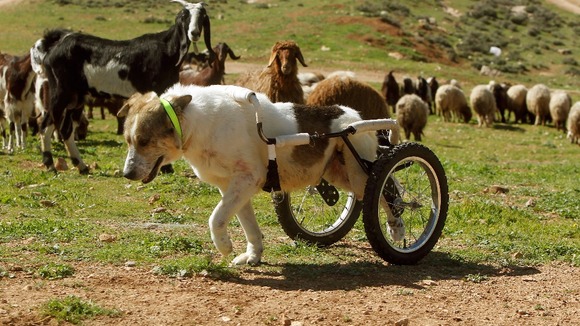 Aleppo, Syria
Members of the Free Syrian Army chant as one of them plays the guitar near Nairab military airport in Aleppo.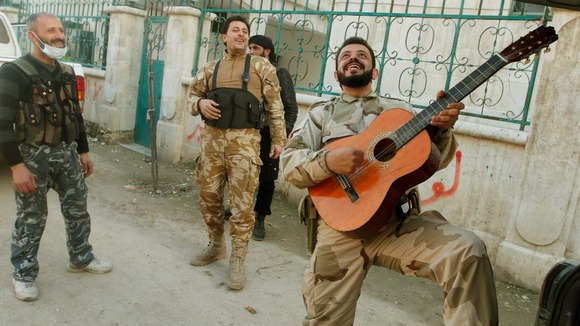 Rome, Italy
A worker sets up a structure for TV media in front of St Peter's Square in Rome, ahead of the Pope's resignation on Thursday.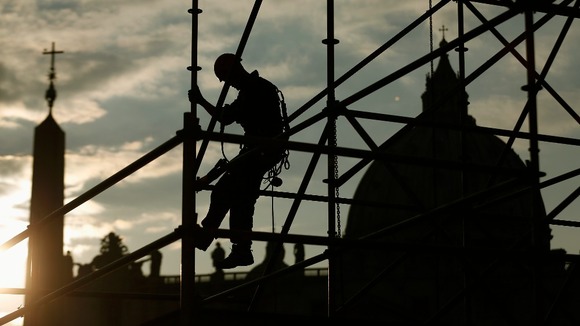 Windsor, UK
Four baby Bamboo sharks have arrived at their new home, the New Duplo Nursery at Legoland.