The day in pictures - Wednesday 27 February 2013
Vatican City, Vatican City
Thousands of people gathered in St Peter's Square for Pope Benedict XVI's last public appearance before he resigns tomorrow - the first pontiff to do so in almost 600 years.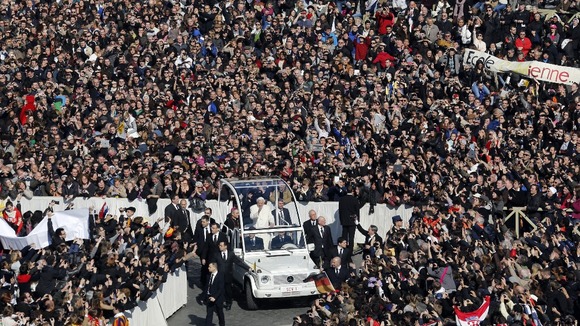 Bucharest, Romania
An animal rights group transferred two bears and four lions owned by a moneylender to a state-owned zoo. Romanian law prohibits the possession of wild animals by individuals.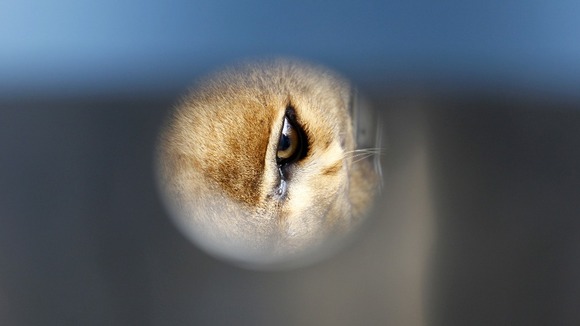 Lahore, Pakistan
A boy collects plastic goods from a pile of rubbish in the main sewerage area in Lahore, Pakistan.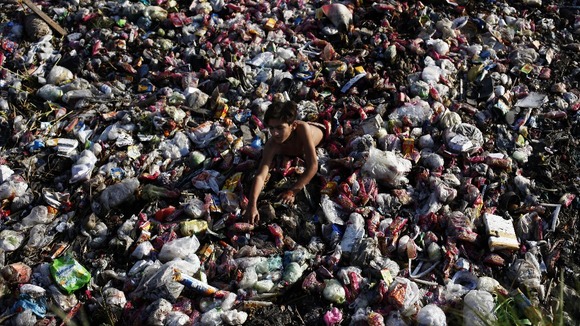 Huong Son, Vietnam
Pilgrims travel by boat to the Chua Huong festival (Perfume Pagoda) which is just outside Hanoi. The festival is the longest and most crowded in Vietnam and last three months in Spring.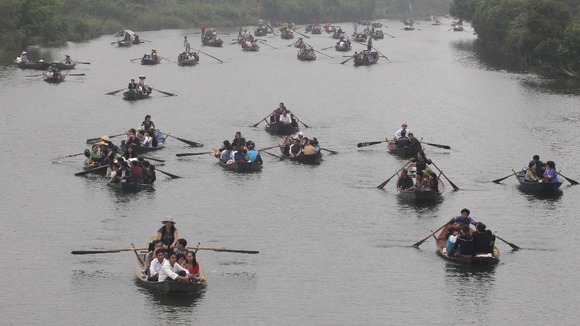 Zurich, Switzerland
A humanoid robot called ROBOY was presented the media in Zurich. A project team has been working on the robot since June 2012.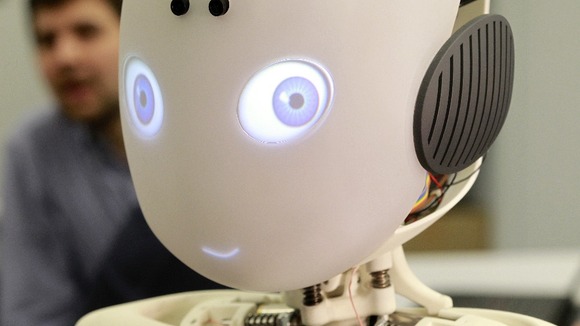 Belfast, Northern Ireland
Three children help launch the World Police and Fire Games Schools Roadshow in Belfast.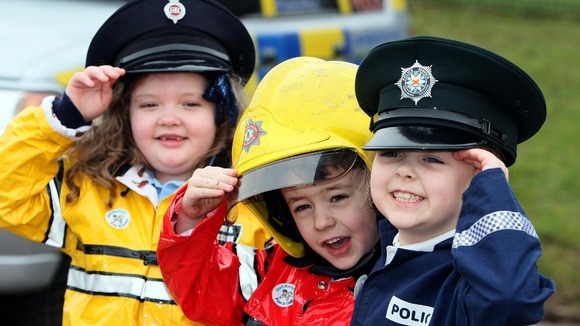 Washington, USA
President Barack Obama unveiled a statue of civil rights activist Rosa Parks,whose refusal to move seats on a segregated bus was a key moment in African-American's struggle for civil rights.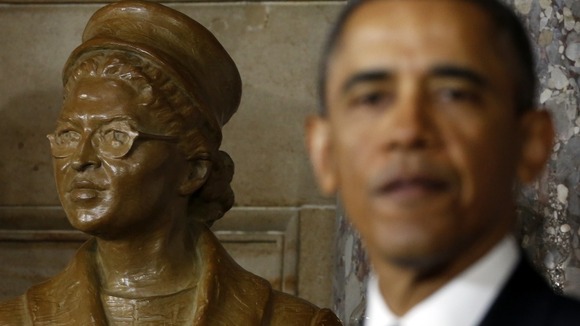 Maseru, Lesotho
Prince Harry and Lesotho's Prince Seeiso join in with a kneeling dance at the Kananelo Centre for the Deaf.