Abandoned 'Wonky' is able to walk properly after two weeks of physiotherapy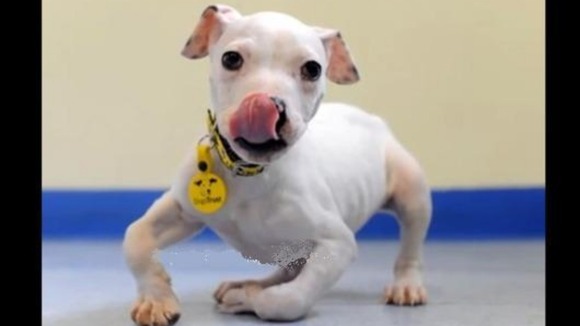 An abandoned dog has been helped by physiotherapy after her front legs failed to develop.
Nicknamed 'Wonky', she was taken from her mother as a young pup and dumped on the streets, meaning her front legs failed to develop.
Wonky, now renamed Juliet, was only able to hobble on her front bent legs, but after two weeks with physiotherapists from the Dog Trust, the 11-week-old pup has taken her first steps.
Juliet's front leg tendons had not developed properly and her condition was worsened by her poor diet and separation from her mother.
We think she was removed from her mother then abandoned.

Because she's gone without the nutrition of her mothers milk her front legs haven't developed.

She has an extreme case of knuckling - where the tendons contract, the front paws bend inwards and she balances on the knuckle joints.
– Amanda Sands, Leeds Dogs Trust manager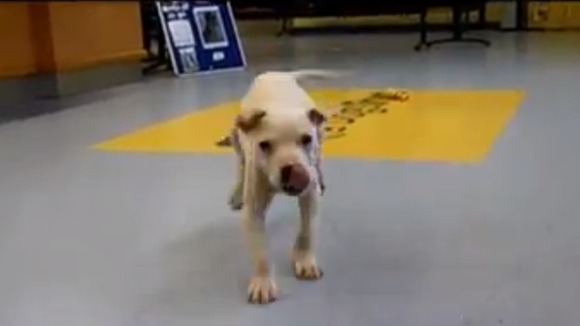 Staff at the Leeds Dogs Trust straighten Juliet's legs 30 times a day, to strengthen her muscles.
Juliet is now able to do short walks, but still struggles to run.
The Trust say that they have had offers from all over the world to adopt her.